BUY PRE-OWNED -CHAUSSON ODYSSEE 78
Saint-Jean-de-la-Ruelle, Centre-Val de Loire (45)
5 seats on vehicle registration document
---
Description
Profilé Chausson Odyssée 78 2.8l
Porteur : Citroën jumper moteur 2.8l
Entretien vidange avant la vente
Distribution faite à 97800 kms le 27/04/2019
4 pneus fait à 85850 kms le 17/05/2017
Cellule : Contrôle étanchéité OK
Equipement ext : panneau solaire 130 W , porte 3 vélos , rideau extérieur, caméra de recul
Stabilisateurs arrière.
Equipement int : 4 personnes couchage , 5 personnes repas , lit à la française, lit dinette, grand frigo,
Douche et wc sépare, Sellerie neuve BANCAREL, 2 batteries cellules,
Module sécurité Batterie, Convertisseur 12v/220v 1000w avec prise
220v, usb, allume cigare, cuisine en L, plaque gaz 3 feux, kit ventilation
Frigo.
Equipement vie à bord : Cales de niveau, Une 2eme Cassette WC, 1 Ventilateur Lanterneaux,
Protection isolante int et ext sur pare-Brise. Une 2eme roue de secours.
Date of last leak test : 29/04/2022
Date of last oil change : 30/05/2022
Date of last vehicle safety inspection : 29/06/2022
Date of last service performed : 27/04/2019
---
French bed
---
Fridge
Freezer
Sink
Sink
Shower
Hobs
WC Chimique
3 feux
Power steering
Audio/iPod input
Television
Side awning
Luggage compartment
Bike rack
Backup camera
Chauffage au gaz
Antenne TV TNT
220 volt socket
Gas cannister
Solar panel
Bouteille de gaz de rec...
Convertisseur 12V / 230...
Swivel seats
Salon en L
Cuisine en L
Toilette et douche sépa...
Penderie
---
About the owner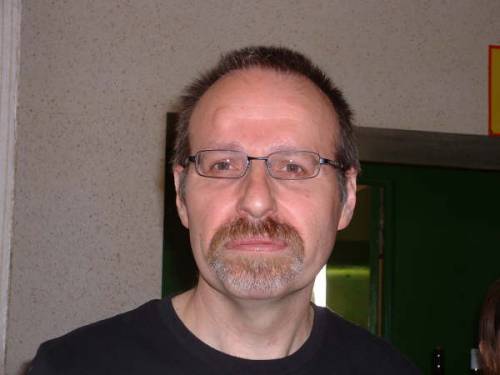 Alain H.
2 comments
Verified phone
Experienced Owner
5 locations effectuées au minimum
"Pottok"
Responds to messages in more than 24 hours
---
Vehicle history
The complete history of this vehicle is available online.
Thanks to our partner AutoViza, get it here in just one click.
Get the history
---
Vehicle delivery
This vehicle can be delivered to your home in 48 hours.
Fill out this form to learn more:
Fill out the form
---
Secure payment
Wikicampers acts as a trusted third party.
We secure the sale between you and the seller.
Learn more about payments
---
28 000 €
Secure payment
---
Listing posted on 29/06/2022
---
---
MAKE A PROFIT YOUR PURCHASE
Renting your vehicle on Wikicampers can earn you, on average, yearly:

(*soit un prix journalier de 67 €)