BUY PRE-OWNED -CHALLENGER MAGEO 116
4 seats on vehicle registration document
---
Description
Nous vendons notre camping-car car la famille s'agrandit et nous allons en souhaitons en acheter un plus grand.

Il y a plein de rangements dedans.
Camping-car idéal à deux ou à quatre pour visiter notre belle France.
2 adultes, 2 enfants ou 3 adultes

Table rotative très pratique pour circuler
Sièges pivotants pour un meilleur confort à regarder TV (TV Neuve)
2 batteries à cellules 
ont tous les accessoires niveau cuisine
1 bouteille de ga


A) l'extérieur
1 store qui convient parfaitement aux repas en famille
1 prise de raccordement électrique (aire camping-car.)
1 tuyau pour eau propre
1 porte-vélos pour 3 vélos (60 kg maximum).
Panneaux solaires ;

B ) Intérieur
Grand frigo avec freezer
Moustiquaires sur tous les ouvrants y compris la porte


Non-fumeur et sans animaux
Il est en parfait état

Nous proposons en supplément un lit d'appoint 220 cm pour mettre sur la dinette pour plus de confort.

Contrôle Profil + - fiche diagnostic pneus
Toutes les factures seront fournies
N'hésitez pas à me contacter si besoin d'informations
Date of last leak test : 01/01/2023
Date of last oil change : 01/01/2023
Date of last vehicle safety inspection : 01/04/2023
Date of last service performed : 01/01/2023
---
French bed
Dinette bed
---
Fridge
Freezer
Sink
Sink
Shower
Hobs
WC Chimique
3 feux
Power steering
CD player
Audio/iPod input
Television
USB socket
Side awning
Luggage compartment
Bike rack
Backup camera
Chauffage au gaz
Rafraîchisseur d'air ce...
Antenne TV TNT
Marche-pied
Bike rack (3)
220 volt socket
Gas cannister
Solar panel
Fuel cell
Swivel seats
Salon face à face
Salon en L
Cuisine en L
Toilette et douche sépa...
Penderie
---
About the owner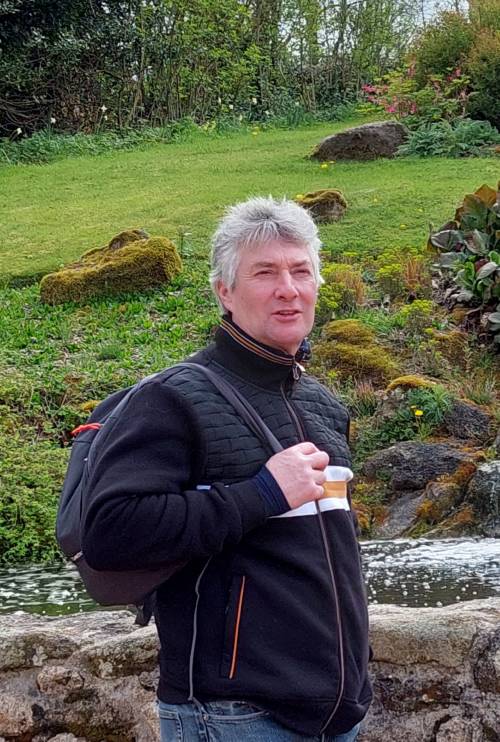 Cyril H.
Verified phone
Attentive Owner
Calendar updated every month for the last 2 months
100% d'acceptations
100% of rentals have been accepted
---
Vehicle history
The complete history of this vehicle is available online.
Thanks to our partner AutoViza, get it here in just one click.
Get the history
---
Vehicle delivery
This vehicle can be delivered to your home in 48 hours.
Fill out this form to learn more:
Fill out the form
---
Secure payment
Wikicampers acts as a trusted third party.
We secure the sale between you and the seller.
Learn more about payments
---
Sold
Secure payment
---
Listing posted on 20/09/2023
---
---