BUY PRE-OWNED -BURSTNER IXEO PLUS IT 726 G
Plouharnel, Bretagne (56)
4 seats on vehicle registration document
---
Description
moteur fiat 2.3 150 ch 8 cv chassis al/ko
7.39x2.30xh2.85
PTAC 3500
carte grise 4 /nuit 4 repas 5
clim cabine regulateur de vitesse
rechaud 3 feux _frigo congel triples energies
lit pavillon 140
lit jumeaux ar 190x*****x75
eau propre 120 litres eau use 90 litres
wc a cassette
soute garage doubles acces
gaz 2 x13 kg
chauffage gaz air pulse truma c6
jantes alu .
camera de recul
antenne sat auto
alarme
panneau solaire
pile EFOY 1600
stations multimedias GPS
store ext THULE 4 metres
tele coin repas
tele chambre
eclairage LED moustiquieres porte et fenetres
porte velos 2 velos
changement de la parabole sat le 19/10/2021 avec facture 26881 euros
changement butee embrayage et embrayage le 07/09/2021 avec facture 1498 euros
changement disques et plaquettes av et ar le 15/11/2021 avec facture 808 euros
Date of last leak test : 22/06/2023
Date of last oil change : 01/08/2021
Date of last vehicle safety inspection : 25/05/2023
Date of last service performed : 01/08/2021
---
Twin bed
Pop-up roof bed
---
Fridge
Freezer
Sink
Toilet
Sink
Shower
Hobs
3 feux
Power steering
Cruise control
CD player
GPS
Passenger compartment a...
Alarm
Television
USB socket
Side awning
Luggage compartment
Snow tyres
Backup camera
Chauffage au gaz
Antenne Satellite autom...
Bike rack (2)
220 volt socket
Gas cannister
Solar panel
Fuel cell
Bouteille de gaz de rec...
Swivel seats
Salon face à face
Salon en L
Cuisine en L
Penderie
Soute à vélo
Soute à scooter
Toit panoramique
---
About the owner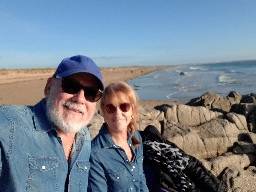 RENE W.
Verified phone
---
Vehicle history
The complete history of this vehicle is available online.
Thanks to our partner AutoViza, get it here in just one click.
Get the history
---
Finance the vehicle
Get a quote for your financing plan in just a few clicks.
---
Vehicle delivery
This vehicle can be delivered to your home in 48 hours.
Fill out this form to learn more:
Fill out the form
---
Secure payment
Wikicampers acts as a trusted third party.
We secure the sale between you and the seller.
Learn more about payments
---
54 900 €
Secure payment
Starting from 598 € / months
Finance
---
Listing posted on 05/06/2023
---
---
---