Rental Volkswagen CALIFORNIA T6
Nantes (44)
Campervan
4 seat(s)
4 sleeping place(s)
Pet friendly
Family vehicle
The Campervan a.k.a. "Nantes Gare"
Verified vehicle
Réf. VL6881
Consumption : 8 L / 100 km
---
Hiring on Nantes and Airport Nantes Atlantique
Volkswagen T6 CALIFORNIA Coast, 150 hp
Renter Pro

Nantes agency to contact for reservations of less than five days, the rate being based on a weekly average on 0240316185.

This new van, with modern finishes can drive up to 4 people on holiday. Perfect for a holiday or weekend, with friends or family. Its diesel engine offers power and driving comfort with minimal fuel consumption. It is equipped with many options (air conditioning, regulator)

Sleeping: 2 people can sleep under the sunroof and the back seat unfolds to offer 2 more beds

California is equipped with a kitchen: gas hobs, sink and refrigerator. Dishes are provided

Do not hesitate to contact us for more information!

Description translated automatically from French.
Learn more
---
Equipment
Living compartment air conditioning
View 15 features +
---
Overall rating
4,0 / 5
About the owner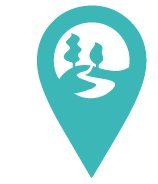 Location R.
11 comments
Top Rental Owner
100 locations effectuées au minimum
"Pottok"
Responds to messages in more than 24 hours
---
Driver requirements
This vehicle is covered by the rental agent's insurance provider in the countries listed below:
France , Albania Germany Andorra Austria Belgium Bosnia Bulgaria Croatia Denmark Spain Estonia Finland Greece Hungary Ireland Iceland Italy Latvia Lithuania Luxembourg limpieza Malta Morocco Moldova Montenegro Norway Netherlands Poland Portugal United Kingdom Serbia Slovakia Slovenia Sweden Switzerland Czech republic Tunisia Turkey Ukraine
Be at least 23 years old.
Be no more than 99 years old.
Be in possession of a driver's license for at least 5 years. The license must currently be valid.
2 authorized driver(s).
Scans of the driver's license and ID of all drivers sent to Wikicampers before the rental begins.
Security deposit of €5200: empreinte bancaire to be given to the owner at the key handover.
---
Location