Rental Fiat BAVARIA Aventura A650
Vertou (44)
Class C
4 seat(s)
5 sleeping place(s)
Non-smoker
Family vehicle
Consumption : 11 L / 100 km
---
Good morning,

Rent an ideal camper for young children with its bunk beds in the back
Separate shower and toilet.
Handy with its reduced length of 6m50.

Seats C.G./night/meal: 4/5/4
Cab air conditioning: Yes
Kitchen: - with 3 burner stove - 142 l refrigerator.
Sleeping: - nasturtium (200 x 135 cm) - dinette (200 x 105 cm) - superimposed (220 x 80 cm, 220 x 80 cm)
Toilet: - separate - cassette toilet
Garage dock
Services: E.P./E.U. : 130/80 l; propane 2 x 13 kg; combined heating and Trumatic C4 road additional heating
Bike rack for 4 bikes

Description translated automatically from French.
Learn more
---
Features
Toilette et douche séparés
---
Availability

Please wait...
The rate includes 200 km/day . 0,30 €/km add.
---
Overall rating
4,9 / 5
22 comments
Baptiste L.
01/06/2023
Très bonne location pour une première découverte en camping par pour notre part ! De très bon conseil avant le départ. Je recommande
---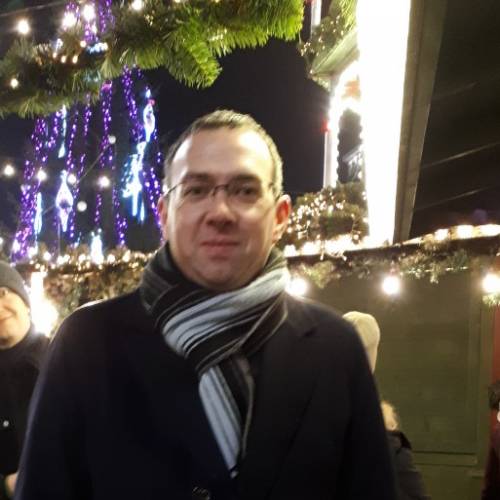 Olivier D.
12/07/2022
Première expérience en Camping Car et tout a été au top. L'accueil, les explications et conseils de Stéphane étaient excellents et nous ont permis de passer un séjour très agréable. La prise en main est très facile et le Camping Car très fonctionnel. Expérience à renouveler.
---
Arnaud L.
30/03/2022
Une prise main facilitée par les explications très précises et très clairs du propriétaire. A su s'adapter à nos contraintes horaires, très arrangeant.Véhicule adapté à 2 adultes et 2 enfants en bas âge. Taille optimale pour que chacun ai son petit espace.
---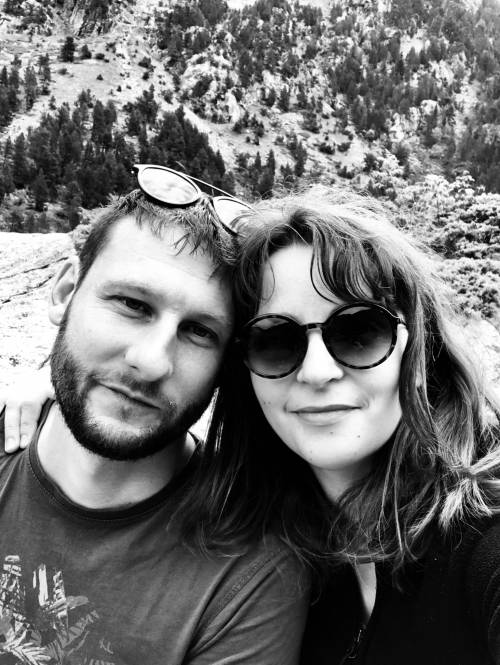 Aglaé T.
23/03/2022
Aucun problème avec le camping car. Séjour parfait !!
---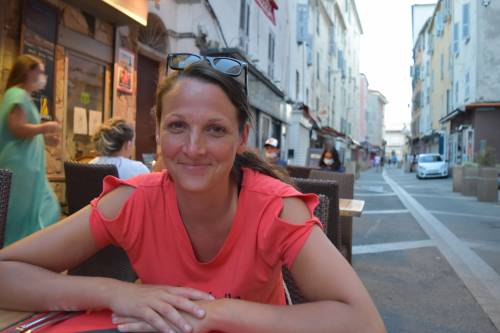 Caroline C.
09/08/2021
Modèle parfaitement adapté à notre famille et notre besoin, nous avons adoré notre première escapade dans ce véhicule et propriétaire vraiment sympa.
---
Nicolas T.
07/09/2020
Véhicules en très bon état. Propriétaire agréable disponible je recommande vivement
---
Maëva D.
21/07/2020
Véhicule conforme aux photos du site, très propre et agréable à conduire. Nous avons loué ce camping-car pour deux jours seulement mais nous en sommes très satisfaits. Nous recommandons !
---
Fanny S.
15/06/2020
Propriétaire réactif et bienveillant. Très bonne prise en main du véhicule grâce aux bons conseils du propriétaire! Première expérience en camping-car réussie !!
---
Charles D.
16/09/2019
Camping-car en très bon état. Facile à prendre en main et agréable à vivre!
---
Chloé M.
19/06/2019
Première fois en camping car, très bon accompagnement du propriétaire et super séjour. A refaire
---
Jean Bertrand R.
10/06/2019
Propriétaire très réactif et aidant. Camping car bien équipé et correspondant à l'annonce, bien adapté aux familles avec ses lits superposés. Je recommande !
---
CEDRIC J.
29/10/2018
Première expérience en camping car,nous avons adoré!le véhicule est bien équipé et se conduit facilement.Nous conseillons ce camping car à tous.
---
CEDRIC J.
29/10/2018
Très belle experience, tout s'est bien passé,proprietaire très disponible,aucun souci avec le vehicule.A refaire!
---
Catherine G.
24/09/2018
bien accueillies pa
---
Jacques B.
18/06/2018
Camping car super,très bien expliquer par le propriétaire à refaire
---
Richard M.
25/05/2018
Propriétaire super à l'écoute,camping car très propre,nous recommandons cette location,allez y,réserver sans inquiétude!!
---
Julien L.
16/05/2018
superbe location, c'est la seconde fois que nous louons ce véhicule. Valeur sûre pour nous.
---
JEAN FRANCOIS M.
26/09/2017
location conforme à la présentation faite.
---
Mathias V.
18/09/2017
RAS, tout était parfait
---
Sandra G.
04/09/2017
Nous avons réservé le camping car pour tester durant un week-end avec nos 2 enfants (4 et 6 ans). Nous remercions vivement le propriétaire qui a su prendre le temps de tout nous expliquer. Nous sommes partit en confiance. Le camping car est très bien équipé et les enfants avaient chacun leur lit..l'idéal!!Il se conduit très facilement, mon ami a conduit à l'aller et moi au retour. Nous recommandons cette personne sans aucune hésitation et vous reviendrez avec des images plein la tête!
---
Julien L.
27/06/2017
Bonne location
---
See all comments
About the owner
STEPHANE R.
22 comments
Verified phone
Languages spoken: French , English
Expert Owner
50 locations effectuées au minimum
Caveman
More than 25% of property inspections done on the app
---
Driver requirements
Be at least 23 years old.
Be in possession of a driver's license for at least 3 years. The license must currently be valid.
Upload scans of your driver's license and proof of ID to your account before the rental period begins.
Notre partenaire Allianz vous assure tout au long de votre voyage (à partir de la date de début de location jusqu'à la date de fin de location), pour les dommages liés à la circulation (franchise applicable).
NEW!
Choose the Comfort or Serenity + options to reduce your deductible.
---
Location