Hello, my name is Geoffrey et Sylviane P. !
Member since 06/04/2019
Mes badges
Propriétaire Confirmé
5 locations effectuées au minimum
Expert Digitale
Plus de 75% des états des lieux faits sur l'application
Bip Bip
Répond aux messages en moins de 12 h
+ de 40% d'acceptations
Plus de 40% des locations ont été acceptées
Reviews received
Très beau van, les enfants ont adoré !
The 14 November 2019
Le van est spacieux, bien équipé et très pratique. Les propriétaires sont sympa et disponibles.
The 30 October 2019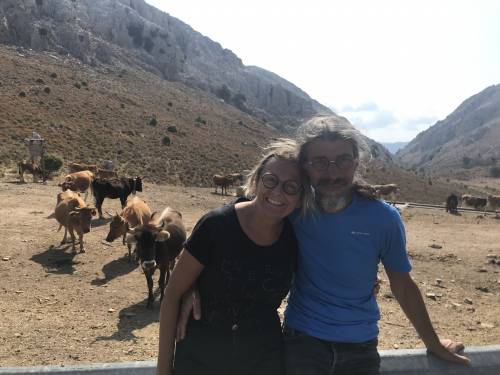 Van en super état, très bien équipé, propriétaires passionnés et disponibles, vous pouvez louer sans souci, nous recommandons.
The 23 September 2019
Véhicule idéal pour 2 adultes et 3 enfants! Véhicule récent donc tout est impeccable. Propriétaire accueillant et disponible.
The 16 September 2019
Trust
Ads verified and
members' identity verified
Customer service
+44 2034 455603 (no surcharge) - Live chat.
Email, reply guaranteed within 24 hours.
Monday - Friday 9:00 - 18:00, Saturdays 10:00 - 18:00

Full coverage assurance and support
24 hours a day for your trip in France or the rest of Europe