Hello, my name is Dominique R. !
Member since 05/09/2018
Reviews received
Location pour le weekend prolongé de la Toussaint : une super expérience ! Ce combi est magnifique. L'intérieur a été aménagé avec goût et de manière très astucieuse : rien ne manque ! Dominique est très sympathique et supervise un petit tour de conduite afin que les conducteurs se familiarisent avec le véhicule. Nous n'hésiterons pas à faire à nouveau appel à lui pour profiter de toutes les possibilités qu'offre le combi par beau temps.
The 14 November 2019
Le combi est superbe et super à conduire. Malgré un temps plus que maussade et un enfant encore un poil petit pour ce genre d'aventure, nous avons passé un super moment en famille. Nous réitérerons quand le bébé sera plus grand (+ le soleil!) avec beaucoup de plaisir. N'hésitez pas, foncez!
The 29 October 2019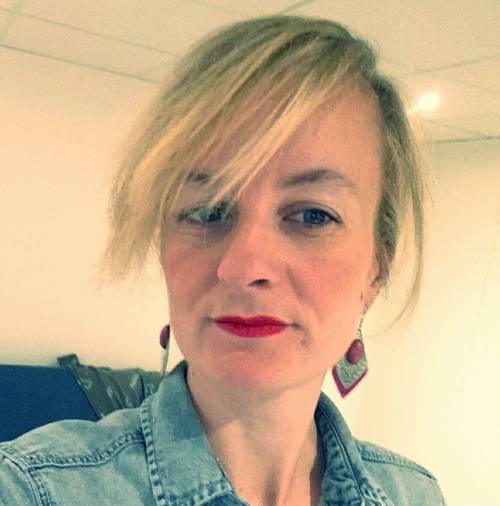 Superbe experience pour une premiere immersion dans l ambiance des combi et des amoureux du "prendre le temps". Dominique et son epouse sont toujours la pour les questions, vous guider pour les premiers pas et les petits imprevus ;) au top ! A tenter !
The 3 September 2019
Bonjour, Nous avons passé un weekend formidable à bord de ce magnifique conbi. Si vous avez envie de prendre votre temps et visiter cette merveilleuse région, ce combi sera parfait pour vous ! Vous ne passerez pas inaperçu :) ! Dominique ( le propriétaire ) nous a parfaitement expliqué le fonctionnement du "Bateau" et est resté disponible pendant notre séjour. Je recommande :) !
The 9 July 2019
Super Combi Volkswagen qui a été magique pour notre mariage!
The 3 July 2019
J'ai loué le combi T2 sur 2 jours. Rien à dire : le véhicule est niquel (que ce soit au niveau propreté qu'au niveau de la rénovation), aucun soucis au niveau de la conduite. Ce fut un régal d'être au volant. De plus le propriétaire est sympathique et très disponible. Bref si je pouvais vous donner un conseil arrêtez d'hésiter et louez le!
The 1 July 2019
Nous avons passé un grand week-end à bord du mythique combi T2 VW de Dominique : une super expérience ! Le combi est magnifique extérieurement et est parfaitement équipé. Rien ne manque à l'intérieur : vaisselle, torchons, produit d'entretien...
The 25 June 2019
Le combi est vraiment super ! Le propriétaire est très disponible et nous a bien aidé pour la prise en main.
The 1 May 2019
Trust
Ads verified and
members' identity verified
Customer service
+44 2034 455603 (no surcharge) - Live chat.
Email, reply guaranteed within 24 hours.
Monday - Friday 9:00 - 18:00

Full coverage assurance and support
24 hours a day for your trip in France or the rest of Europe