Hello, my name is Jacqueline D. !
Member for more than 5 years
Mes badges
Recommended Member
Experienced Owner
5 locations effectuées au minimum
Caveman
More than 25% of property inspections done on the app
"Dieu du Stade" Owner
Calendar updated every month for the last 6 months
Lucky Luke
Responds to messages in less than 5 hours
+ than 80% acceptance rate
More than 80% of rentals have been accepted
Reviews received
Excellente expérience grâce aux propriétaires attentionnés et généreux ainsi qu'à leur camping car très bien équipé, agréable et propre. Nous avons passé d'excellents moments grâce à vous. Nous vous remercions pour votre disponibilité, votre gentillesse. Très belle rencontre en plus d'un beau voyage dans les Vosges. Nous recommandons les yeux fermés !
22 November 2022
Nous avons loué le camping car pendant 5 jours
24 April 2022
Superbe expérience avec ce camping car c était notre première aventure tout fut super grâce aussi à la qualité du véhicule sans oublier la gentillesse des propriétaires
15 August 2021
Un accueil très chaleureux de la part des propriétaires, un camping-car très bien équipé, très confortable. 1ère expérience en camping-car réussie.
6 August 2021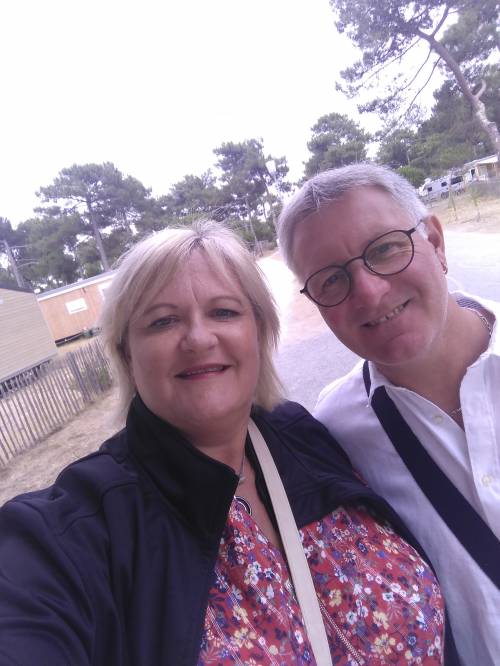 Un véhicule propre, bien aménagé, bien équipé. Jacqueline et Daniel sont aux petits soins pour les locataires. Très sympathiques et disponibles. Nous recommandons vivement.
19 May 2021
Extraordinaire sympathie et disponibilité des gens du Nord Est de la France. Tout s'est très bien passé !
18 August 2020
Camping car au top, propriétaires super sympas
31 July 2020
Camping-car en très bon état, super bien équipé, parfait pour une famille des 4. Les propriétaires ont été très disponible et serviable. À refaire. Je recommande cette location pour le véhicule et pour les propriétaires.
5 November 2019
j'ai renouvellé cette année cette location avec le même plaisir ! Je recommande.
6 September 2019
Propriétaire à l'écoute et disponible. Je recommande cette location.
18 July 2019
Location de 2 semaines en Autriche. Accueil sympathique et dispo de la part des propriétaire. Prise en main facile et véhicule en parfait état. Véhicule optimale pour tout type de route (montagne, autoroute, camping, parking libre). Les propriétaires sont plein de bonnes attentions. Je conseille vivement cette location et je souhaite la renouveler
31 August 2018
Véhicule loué en dernière minute, les propriétaires du camping-car ont été très disponibles malgré les délais très court. Le camping-car est récent, en très bon état et tout l'équipement nécessaire y est présent pour passer un bon séjour. Je vous recommande grandement cette location, aussi bien pour le véhicule que pour les propriétaires !!
20 August 2018