Hello, my name is Anthony L. !
Member since 26/09/2017
Mes badges
Propriétaire Confirmé
5 locations effectuées au minimum
Homme des Cavernes
Plus de 25% des états des lieux faits sur l'application
Bip Bip
Répond aux messages en moins de 12 h
+ de 40% d'acceptations
Plus de 40% des locations ont été acceptées
Reviews received
Véhicule conforme à l'annonce et propriétaire sympa et disponible
The 23 July 2019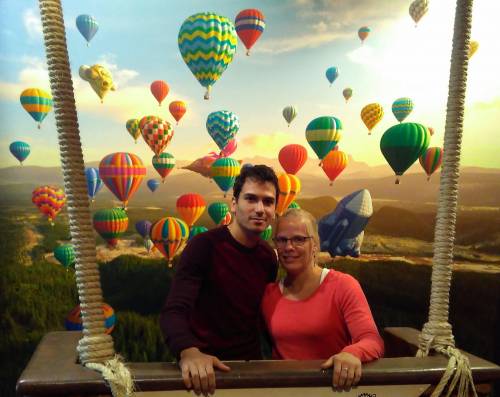 Pour une première expérience, c est une très belle surprise. Le fourgon correspond à l' annonce et encore plus a notre attente. Il est facile de circuler à 2 personnes. De nombreux rangements. De plus la literie est de bonne qualité. La prise en mains est assez facile, en partie de grâce aux explications fournies. Nous espérons renouveler rapidement l expérience.
The 6 July 2019
Anthony est très sympathique et disponible pour tout renseignement pendant la location. Véhicule idéal pour circuler en ville si nécessaire. Je recommande;
The 2 May 2019
Véhicule correspondant à nos attentes. Les propriétaires sont très sympas et disponibles.
The 23 April 2018
Couple très sympa et disponible, de très bons conseils pour une première location, véhicule sans problème, je recommande vivement.
The 6 November 2017
Secure payment
Bookings and
secure online payments
Customer service
+44 2034 455603 (no surcharge) - Live chat.
Email, reply guaranteed within 24 hours.
Monday - Friday 9:00 - 18:00

Full coverage assurance and support
24 hours a day for your trip in France or the rest of Europe