Hello, my name is Fabienne L. !
Member since 28/04/2016
Mes badges
Propriétaire Confirmé
5 locations effectuées au minimum
Lièvre
Répond aux messages en moins de 24 h
Reviews received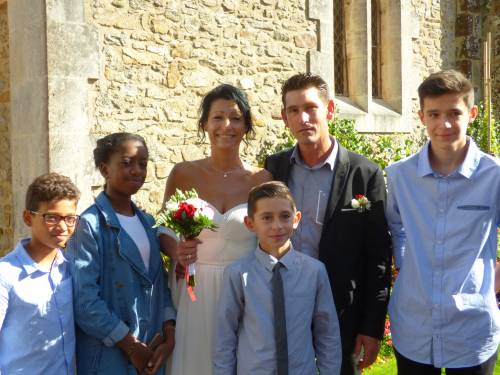 Accueil sympathique et très arrangent pour le départ et le retour. La prise en main est facile malgré le gabarit. Aussi agréable à conduire qu'a vivre. Le lit 2 places qui descend sur le cockpit est vraiment top. Pour une première expérience, nous gardons un très bon souvenir.
The 23 August 2018
Une première expérience en camping car. Ce furent de très chouettes vacances en famille. Merci au proprio pour leur accueil et leur disponibilité. Le véhicule est bien équipé (vaisselle, literie, gps, table et fauteuils...) le challenge était de vivre à 5 dans un espace aussi restreint. Pari réussi.
The 24 July 2017
camping car très agréable, spacieux, propre et bien équipé.
The 22 August 2016
Très belle expérience. grand camping car, spacieux et agréable, très propre. La literie de bonne qualité. Malgré sa grandeur, facile à conduire. Pour les débutants attention aux prises d'air.Merci à Fabienne et à son mari pour leur accueil et leur gentillesse
The 10 August 2016
Trust
Ads verified and
members' identity verified
Customer service
+44 2034 455603 (no surcharge) - Live chat.
Email, reply guaranteed within 24 hours.
Monday - Friday 9:00 - 18:00, Saturdays 10:00 - 18:00

Full coverage assurance and support
24 hours a day for your trip in France or the rest of Europe