Rental Volkswagen CALIFORNIA T6.1 Coast 150 DSG
Roubaix (59)
Campervan
5 seat(s)
4 sleeping place(s)
Non-smoker
Family vehicle
The Van Volkswagen T6.1 Coast 150 DSG
Réf. VL34599
Consumption : 8 L / 100 km
---
Hello,

Nous vivons la vanlife depuis plusieurs année en California. Nous vous proposons notre van (finition Coast) à la location tout équipé - très récent (10.000km et reçu en janvier 2023).

Equipements "route" :
- 150 CV boîte automatique DSG
- Régulateur de vitesse adaptatif (génial dans les bouchons, et plus de sérénité de conduite sur autoroute)
- Parkside (le véhicule se gare tout seul)
- Sièges avant chauffant (pour les frileux)
- 4 pneus continental all seasons (bonne accroche sur neige, et surtout homologué loi montagne)
- Chauffage stationnaire branché sur le réservoir de gasoil
- Toit relevable manuel (1 min pour le déplier ou le replier)

Equipements "Confort" :
- 4 sièges inclus dans le coffre hayon
- 1 table extérieur incluse dans la portière latérale
- 1 table intérieure
- Cales pour mise à niveau du van (niveau numérique dans la console du van)
- Toilette d'appoint
- poêles, casseroles, assiettes, couverts, décapsuleur, tire-bouchon, etc... tout ce qu'il faut pour cuisiner, déjeuner et diner
- LED extérieur additionnel
- Toile extérieure (plus léger que la marquise et pas de bruit lors de la confuite)
- Douche solaire
- Etendeur pour le linge
- Aleses et drap inclus
- Tapis de sol inclus
- Organiseur de siège

En options :
- Porte vélo Thule 3 vélos
- 5ème siège (ne permet plus de dormir en bas, ni de déployer la table)

Véhicule en excellent état, nous sommes très méticuleux avec notre machine à rêve.

Prévoir une heure de prise en main avec nous pour profiter au mieux du Van (et éviter d'abimer ou de casser)

A votre disposition pour toute question (normalement nombreuse quand on débute en van ;-) )
This vehicle is available to buy .
Learn more
---
Availability

Please wait...
The rate includes 200 km/day . 0,50 €/km add.
---
About the owner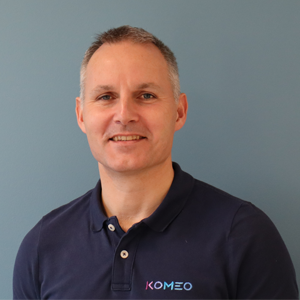 Frédéric B.
Verified phone
Languages spoken: French , English
New Owner
Une location effectuée au minimum
+ than 20% acceptance rate
More than 20% of rentals have been accepted
---
Driver requirements
Be at least 23 years old.
Be in possession of a driver's license for at least 3 years. The license must currently be valid.
Upload scans of your driver's license and proof of ID to your account before the rental period begins.
Notre partenaire Allianz vous assure tout au long de votre voyage (à partir de la date de début de location jusqu'à la date de fin de location), pour les dommages liés à la circulation (franchise applicable).
NEW!
Choose the Comfort or Serenity + options to reduce your deductible.
---
Location