Rental Volkswagen WESTFALIA California Coach 2,5 TDI 102CV
Rezé (44)
Campervan
4 seat(s)
4 sleeping place(s)
Non-smoker
Family vehicle
The Campervan
Réf. VL24963
Consumption : 8 L / 100 km
---
Bonjour.
Je propose à la location mon van aménagé d'origine VW Transporter T4 California Coach Westfalia 2,5 TDI Millésime 99!

J'en suis à mon troisième et il est difficile de s'en passer lorsqu'on y a goûté... Il a rythmé nos vacances et week-end en famille depuis environ 14 ans avec les 3 modèles successifs que j'ai eu le plaisir de posséder.

J'ai longuement hésité à le proposer à la location, je passe enfin à l'action en envisageant de conserver l'argent des locations pour le préserver le plus longtemps possible et lui offrir la vie la plus longue possible, qui sait peut-être une nouvelle peinture si le budget le permet car elle a l'âge du Van....

En ce qui concerne l'intérieur il est en bel état pour son âge. Ce moteur est increvable mais merci de lui laisser le temps de chauffer!
Modèle réputé pour sa modularité et sa robustesse.

Véhicule très agréable à conduire et peu gourmand en gazole 7/8 litres au 100 sur nationales, compter plutôt 10 litres sur autoroute chargé...
Son moteur 2.5TDI n'est pas en reste et vous transporte à la vitesse d'un véhicule ordinaire sans peiner!
L'habitacle est très agréable avec son toit relevable et son aménagement Westfalia partenaire aménageur depuis de nombreuses années chez VW.
Je ne vais pas dresser la liste des équipements vous permettant également de vous faire à manger, de conserver la nourriture au frais, de chauffer si besoin l'habitacle... Je laisse le Van avec les accessoires présents à l'intérieur que j'utilise avec mes filles, vous ne devriez manquer de rien! Possibilité de vous laisser aussi sur demande tout le nécessaire concernant le linge de lit, les couettes et oreillers sont en permanence dans le Van.

Modèle iconique de la marque depuis le tout premier VW, Westfalia c'est le modèle le plus recherché dans le monde du Van aménagé.
Véhicule idéal pour les week-ends ou vacances en famille, entre amis. Il a vu grandir mes deux filles depuis leur plus jeune âge et elles en gardent de superbes souvenirs.

Je réside à 10min du centre ville de Nantes, à Rezé sur les bords de Sèvre en voiture. Il faut compter 20/30 minutes de la gare en Tram et Bus (Gratuits le WE sur la Métropole) et environ 15 minutes de l'aéroport Nantes Atlantique en voiture.

En fonction de mes disponibilités, possibilité de venir vous chercher de préférence à l'arrêt de Tram et train (Pont Rousseau) si vous arrivez par la voie ferroviaire.
Possibilité également de déposer votre voiture gratuitement en lieu et place du Van dans un parking fermé et sécurisé de ma résidence.

A très bientôt 😊
Learn more
---
Equipment
Living compartment air conditioning
View 16 features +
---
Availability

Please wait...
The rate includes 200 km/day . 0,25 €/km add.
Rate with 100 km/day: - €9 / day .
Rate with unlimited mileage: + €30 / day .
5% discount starting at 8 days of rental .
7% discount starting at 15 days of rental .
---
Overall rating
5,0 / 5
1 comment
Marion P.
18/07/2023
Très belle première expérience.
---
See all comments
About the owner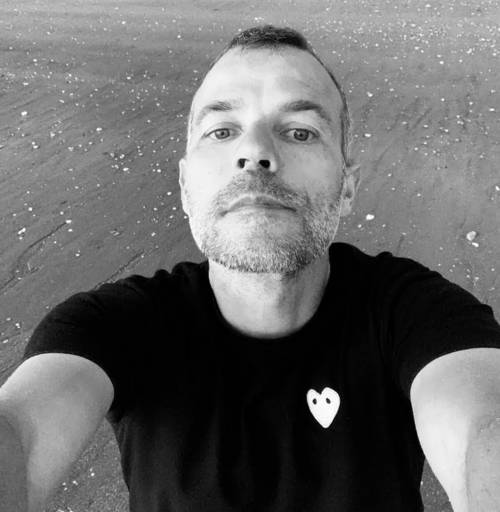 Wilfrid O.
1 comment
Verified phone
New Owner
Une location effectuée au minimum
Geek
100% of property inspections done on the app
---
Driver requirements
Be at least 23 years old.
Be in possession of a driver's license for at least 3 years. The license must currently be valid.
Upload scans of your driver's license and proof of ID to your account before the rental period begins.
Notre partenaire Allianz vous assure tout au long de votre voyage (à partir de la date de début de location jusqu'à la date de fin de location), pour les dommages liés à la circulation (franchise applicable).
NEW!
Choose the Comfort or Serenity + options to reduce your deductible.
---
Location