Rental Citroen STYLEVAN BASE VOLKSWAGEN TRANSPORTER
Bordeaux (33)
Campervan
3 seat(s)
2 sleeping place(s)
The Van Citroen BASE VOLKSWAGEN TRANSPORTER
Réf. VL13069
Consumption : 8 L / 100 km
---
-
Bonjour et bienvenue :)

Je m'appelle Agathe, j'ai 30 ans originaire de Lille, et installé depuis peu à Bordeaux.
Je vous présente ma compagne de voyage, Bulle. Notre aventure a démarré il y a un un peu plus d'un an. Je l'ai acheté, réalisé tous les aménagements à l'arrière et direction les landes, le Sud Ouest, l'Espagne et le Portugal.

J'ai réalisé l'aménagement avec beaucoup de rangements, de la place pour les planches de surfs, et un lit bien confortable. J'ai ajouté récemment "une cuisine" sous le hayon.

Bulle est vintage et flashy, un soleil roulant :)

Le van possède :
- de nombreux rangements, (un grand tiroir sous le lit, des rangements et étagères sur la cloison (idéal pour ranger de la nourriture, produits du quotidien ...)
- une petite étagère pour les livres et les épices (ou autres)
- un caisson de cuisine à l'arrière avec deux feux, permettant un cuisson rapide + le nécessaire pour cuisiner + autres petits espaces de rangement
- un espace sous le lit permettant de mettre des planches de surf (pour ma part je peux rentrer une 7 + une 6.3) + autres affaires
- une table à tirer proche du bloc cuisine permettant de poser son café, préparer à manger, manger etc ...
- une table de camping decathlon 4 places pliable
- une petite table basse pliable d'appoint
- trois chaises (quechua, type chaise de pêche, avec accoudoirs) + un petit tabouret d'appoint
- 2 bidons de 10litres + un sac de douche avec pression de 20L + douche à pression fonctionnant sur prise allume cigare.
- une glacière mobicool permettant de maintenir vos aliments au frais, très utile aussi pour les bières et le rosé :)
- prises murales 12V (je vous fournis mes adaptateurs allume cigare pour recharger vos téléphones, appareil photos... possibilité de vous fournir un chargeur usb pour Mac), deux lumières à l'arrière + une jolie guirlande lumineuse très cosy.
- un lit 190 x 153 avec un bon matelas bultex. Le lit est un lit peigne et se déplie dans la longueur. Se déplie et se replie très facilement.
Literie fournie.
La batterie auxiliaire permet de tenir la glacière en marche 3 jours sans rouler.

Le véhicule étant un peu "vintage", il n'y a pas la clim mais je vous donnerais un ventilateur à brancher sur l'allume cigare. Les vitres à l'avant s'ouvrent à l'ancienne, c'est la bonne vieille manivelle. Il y a un trou dans la cloison qui laisse passer l'air pour aérer et laisser passer l'air frais la nuit.

Voyages dans les environs, régions proches, Espagne privilégiés (plus une question de km que de géographie ;) )


N'hésitez pas si vous avez des questions !


Learn more
---
Availability

Please wait...
The rate includes 200 km/day . 0,25 €/km add.
Rate with 100 km/day: - €5 / day .
8% discount starting at 8 days of rental .
---
Overall rating
5,0 / 5
2 comments
Baptiste P.
21/08/2022
Super expérience en vanne ! Véhicule propre et bien aménagés,avec une bonne facilité d'utilisation !
---
Etienne F.
17/05/2021
Première expérience très réussie avec ce van. Couchage large et confortable. Rangement bien étudié. Nous recommandons.
---
See all comments
About the owner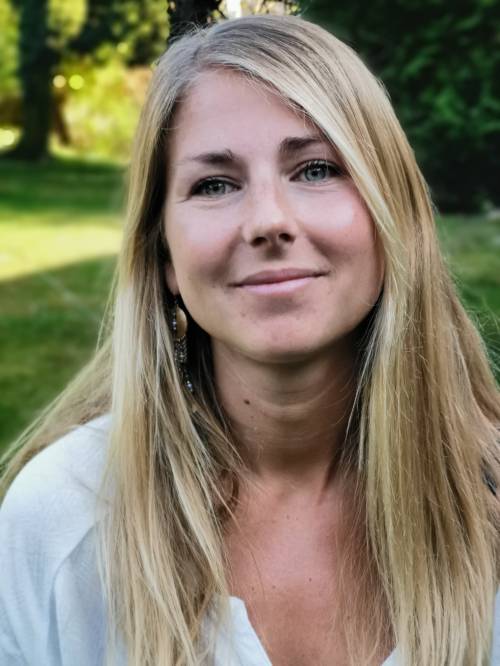 Agathe L.
2 comments
Verified phone
Languages spoken: French , English
Experienced Owner
5 locations effectuées au minimum
Caveman
More than 25% of property inspections done on the app
---
Driver requirements
Be at least 23 years old.
Be in possession of a driver's license for at least 3 years. The license must currently be valid.
Upload scans of your driver's license and proof of ID to your account before the rental period begins.
Notre partenaire Allianz vous assure tout au long de votre voyage (à partir de la date de début de location jusqu'à la date de fin de location), pour les dommages liés à la circulation (franchise applicable).
NEW!
Choose the Comfort or Serenity + options to reduce your deductible.
---
Location