Rental Fiat RAPIDO Rapido
Lyon (69)
Class C
4 seat(s)
4 sleeping place(s)
Non-smoker
The Profilé Fiat Rapido
Réf. VL707
Consumption : 10 L / 100 km
---
Perfect vehicle to go anywhere, very clean and well kept, delicately decorated inside to give it a little personalized air

This CC awaits only to take you away to live good and beautiful moments in a warm and welcoming nature.

The vehicle is equipped with a lap belt for the 2 passengers carried at the rear. AND of a transverse belt thus POSSIBILITY to put ONE SEAT BABY. The vehicle being 20 years old there IS NO ISOFIX MOUNTING

Our C.C is parked in a guarded car park so for your vehicle, two possibilities :
- either leave it in the street next to the car park in the very near suburbs of Lyon but without supervision
- either to occupy the place of the C.C ds its guarded and paying carpark at the rate of 2,20 € per day of occupation.

The VELO DOOR is for TWO bikes.
Do not hesitate to contact us for more information.
See you soon!

Description translated automatically from French.
This vehicle is available to buy .
Learn more
---
Availability

Please wait...
The rate includes 200 km/day . 0,30 €/km add.
---
Overall rating
4,8 / 5
11 comments
Brice P.
04/09/2023
Régine est au top, souriante, drôle et très efficace. Le véhicule est, certes, âgé mais il est très facile à prendre en main et roule très bien. Merci
---
Colette L.
27/10/2021
Le vehicule a 20 ans la carrosserie est très détériorée. La propriétaire est charmante.
---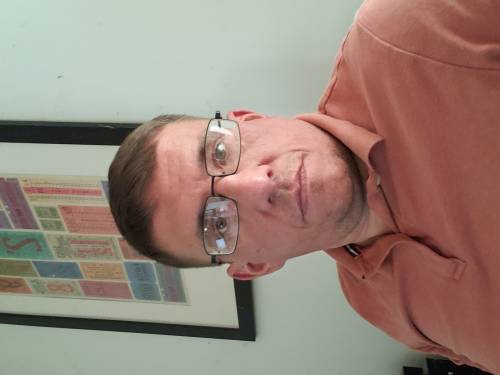 Anthony G.
13/09/2021
Rien a redire sur le véhicule et sa propriétaire. Camping car maniable et agréable a conduire et a vivre. Bon faut pas s attendre a atteindre les 130km/h surtout avec les réservoirs pleins. Bonne autonomie en eau et en batterie
---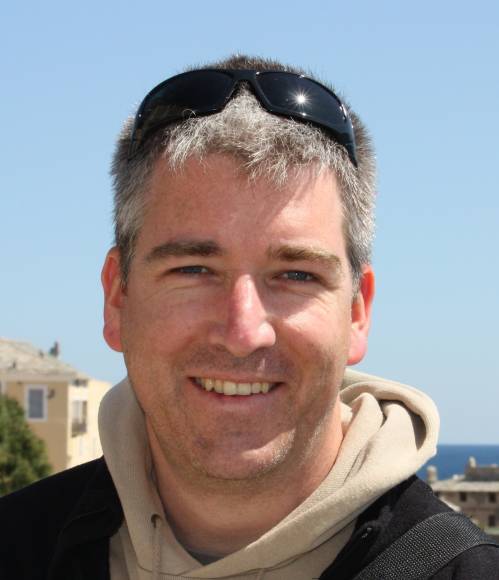 Mickaël R.
31/08/2021
Véhicule facile à conduire, propriétaire très sympa, arrangeante et disponible pour la prise en main. Première expérience en camping car pour nous avec deux jeunes enfants (possibilité de location de sièges auto sur Lyon, facile à trouver sur le net)
---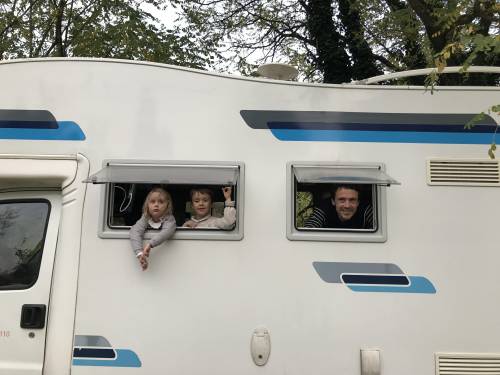 Timothée W.
22/08/2020
Aucun souci avec le cc. Roule très bien et est bien entretenu. Nous avons passés 5 jours au top en Auvergne sans le moindre camping. Super souvenirs avec Rapido.
---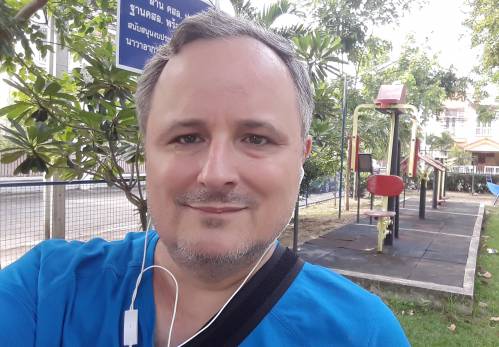 Gerard Michel V.
07/11/2018
Nous avons passé de très bonne vacances avec ce camping car. C'était une première experience pour nous, véhicule facile à conduire et propriétaire très sympa.
---
Philippe A.
07/11/2016
Très sympathique propriétaire. RAS sur la location.
---
Guillaume G.
05/08/2016
Bonnes vacances parfait pour famille avec enfants. Ok pour fixation sièges bébés avec ceinture. Proprio vraiment sympa et arrangeante. À refaire
---
Nicolas T.
18/07/2016
Merci à Régine pour cette location, le camping car a fait le job, 4/5 pour nous parce qu'on était 1 couple avec 2 enfants et qu'on a trouvé un manque d'espace , c'était un peu juste.....mais bonne expérience et proprio fort sympa. A recommander !
---
Florent D.
20/05/2016
Excellente première expérience de camping car en famille... Véhicule confortable, prise en main facile, même pour des débutants... Et Merci à Régine pour sa gentillesse et sa disponibilité !! A refaire !!
---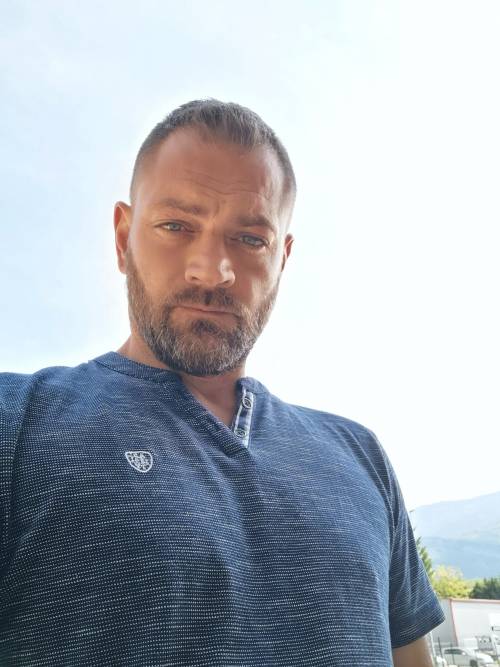 Julien C.
13/09/2014
Merci beaucoup a Régine pour cette location. Une première pour nous 4 en CC, super aventure. Le CC est top, faut pas trop vouloir faire des cols mais il va quand même ;) Il nous a promené sur la N7 sans jamais le moindre soucis. Interieur nickel. Bref on est très satisfait de la location et les propriétaires sont tres sympathique. A une prochaine peut-etre ;) Julien
---
See all comments
About the owner

Regine S.
11 comments
Verified phone
Expert Owner
50 locations effectuées au minimum
Lucky Luke
Responds to messages in less than 5 hours
---
Driver requirements
Be at least 23 years old.
Be in possession of a driver's license for at least 3 years. The license must currently be valid.
Upload scans of your driver's license and proof of ID to your account before the rental period begins.
Notre partenaire Allianz vous assure tout au long de votre voyage (à partir de la date de début de location jusqu'à la date de fin de location), pour les dommages liés à la circulation (franchise applicable).
NEW!
Choose the Comfort or Serenity + options to reduce your deductible.
---
Location