Rental Peugeot ITINEO CS660
Saint-Cergues (74)
Class A
5 seat(s)
5 sleeping place(s)
Non-smoker
Family vehicle
The Intégral Peugeot CS660 alias "itinéo"
Réf. VL31089
Consumption : 10 L / 100 km
---
Nous sommes un couple d'artisans, spécialisé dans l'automobile, soucieux de satisfaire notre clientèle et désireux de toujours être à la page nous proposons la location de camping car...
Vous avez envie de partir à l'aventure à 2 ou à plusieurs, jusqu'à 4 personnes vous pouvez avec notre camping car intégral. Il dispose de 5 places cartes grises et de 4 couchages de dimensions suivantes :
2x 70/*****/200 ou 1x70/*****/200 et 140/200.
Le camping car dispose de tout le nécessaire pour partir à l'aventure ( table, chaise, vaisselle, barbecue, jeux...) vous aurez la possibilité de prendre vos vélos puisqu'un porte vélos ( 4 max) est installé.
Prévoir environ 1 heure pour état des lieux et les explications de départ et de retour .
Pas d'arrivée la nuit pour le retour
Le départ et l'arrivée seront possible à partir de 17h la semaine et le samedi les horaires sont flexibles mais cela restera à définir lors d'un échange téléphonique.
Nettoyage intérieur en option 60euros, mais nous vous demanderons dans tout les cas de procéder à la vidange et au nettoyage de la caissette WC.
Premier contact par téléphone pour les explications.
Avec notre camping car intégral compact, vous n'aurez pas de difficulté à vous l'appropriez car ses mensurations sont idéales 6.60m de longueur et 2.09m de large...
Alors partez à l'aventure et découvrez les joies du camping...
Learn more
---
Availability

Please wait...
The rate includes 200 km/day . 0,25 €/km add.
Rate with 100 km/day: - €5 / day .
Rate with unlimited mileage: + €20 / day .
Departures and returns are not possible on: Dimanche, Mardi, Jeudi.
5% discount starting at 8 days of rental .
10% discount starting at 15 days of rental .
---
Overall rating
5,0 / 5
2 comments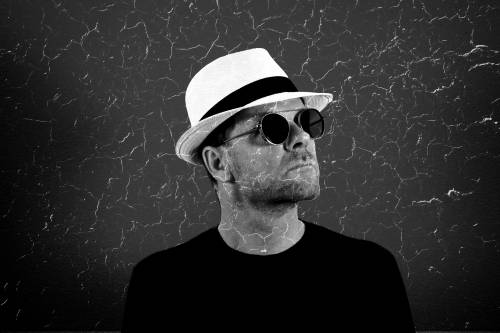 Franck D.
23/07/2023
Les propriétaires sont très agréables et très disponibles pour répondre aux questions et donner des explications avant et pendant la location, Mme est même venue jusque chez moi avant le départ car je n'arrivais pas à mettre en route le réfrigérateur. Le camping car a tout ce qu'il faut tout en étant compacte. Cela a été une superbe expérience que j'envisage de refaire l'an prochain ! Franck
---
Yannick C.
21/05/2023
Les propriétaires sont charmants et le véhicule au top. Je recommande !
Owner's response - juin 2023
Merci à vous pour votre confiance.
---
See all comments
About the owner
Thierry I.
2 comments
Verified phone
Languages spoken: French , English
Professional rental agent
New Owner
Une location effectuée au minimum
Geek
100% of property inspections done on the app
---
Driver requirements
Be at least 23 years old.
Be in possession of a driver's license for at least 3 years. The license must currently be valid.
Upload scans of your driver's license and proof of ID to your account before the rental period begins.
Notre partenaire Allianz vous assure tout au long de votre voyage (à partir de la date de début de location jusqu'à la date de fin de location), pour les dommages liés à la circulation (franchise applicable).
NEW!
Choose the Comfort or Serenity + options to reduce your deductible.
---
Location