Rental Citroen LE VOYAGEUR C25
Portimão (8500)
Class A
4 seat(s)
4 sleeping place(s)
Non-smoker
The Intégral Citroen C25 alias "Le VOYAGEUR"
Réf. VL33999
Consumption : 8 L / 100 km
---
What drives us? Sharing our love of travel and our passion for classics. Each model is unique and totally restored by our team. You'll enjoy handmade seats and nice pastel colors that will brighten your trip. Bus, train or transfert possible from Faro Airport to Portimao to take the Campervan in the office for 60€ Uber transfert or with train or bus for 11€
Learn more
---
Features
Toilette et douche séparés
---
Availability

Please wait...
The rate includes 200 km/day . 0,15 €/km add.
Rate with 100 km/day: - €5 / day .
Rate with unlimited mileage: + €20 / day .
Departures and returns are not possible on: Dimanche.
9% discount starting at 8 days of rental .
15% discount starting at 15 days of rental .
---
About the owner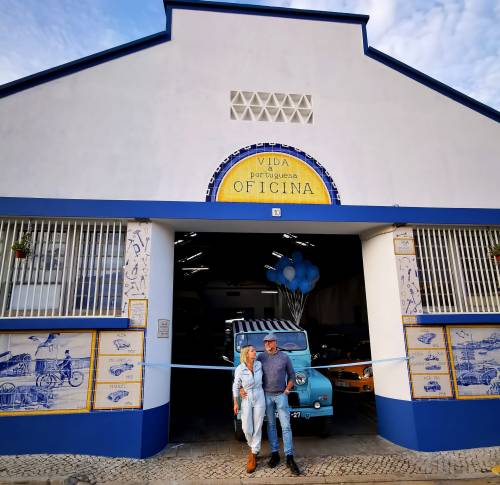 Fernando S.
Verified phone
+ than 80% acceptance rate
More than 80% of rentals have been accepted
---
Driver requirements
This vehicle is covered by the rental agent's insurance provider in the countries listed below:
France , Spain Portugal
Be at least 23 years old.
Be no more than 65 years old.
Be in possession of a driver's license for at least 3 years. The license must currently be valid.
2 authorized driver(s).
Scans of the driver's license and ID of all drivers sent to Wikicampers before the rental begins.
Security deposit of €900: empreinte bancaire, cash to be given to the owner at the key handover.
---
Location