Rental FIAT HYMERCAR HYMERCAR FREE
Wasselonne (67)
Fourgon
4 seat(s)
4 berth(s)
Non-smoker
Family vehicle
Le Fourgon alias "Hymer free 600"
Réf. VL18491
Consumption : 10 L/100 km
---
Je vous propose à la location le nouveau fourgon hymer.free 600 Il est confortable pour 4 personnes, le lit de toit relevable est spacieux et ses 3 ouvertures vous donneront une sensation d'être au plus proche de la nature.et confort comme lit transversale. Il est équipé d'une attache isofix et possède de nombreux rangements.avec sa grande soute .Sa boîte automatique assure une conduite agréable, et son gabarit est maniable .L'attache remorque vous permet de louer,en option (pour55€/semaine)un porte velo et vélo,voire tarif.a la demande. ou bien sur d'utiliser le votre. pour le depart apres midi en plaine saisons,de samedi a samedi et si non a définir .......
La vaisselle ,casseroles,mobilier pour manger à l'extérieur, tout y est.Je suis camping-cariste depuis 20ans et j'ai décidé d'allier ma passion du voyage en fourgon et mon métier de garagiste que j'exerce au sein de l'entreprise familiale depuis plus de 30 ans.Votre voiture peut rester garée dans notre cour pendant vos vacances.

nous sauront prendre du temps pour vous en expliquer le fonctionnement, ainsi que les astuces de voyage ex: passe france passion ,park4night.

.Au plaisir de vous rencontrer bientôt Fabien Kern

Find out more
---
Equipment
Afficher les 26 équipements +
---
Availability

Please wait...
The rate includes 200 km/day . 0,35 €/km add.
Tarif avec kilomètrage illimité : + 30 € / jour .
---
Overall rating
4,8 / 5
10 comments
Mireille T.
08/10/2022
Propriétaire super sérieux ,très bon véhicule .manque juste un panneau solaire pour être au top
---
Mireille T.
08/10/2022
Propriétaire super sérieux ,très bon véhicule .
---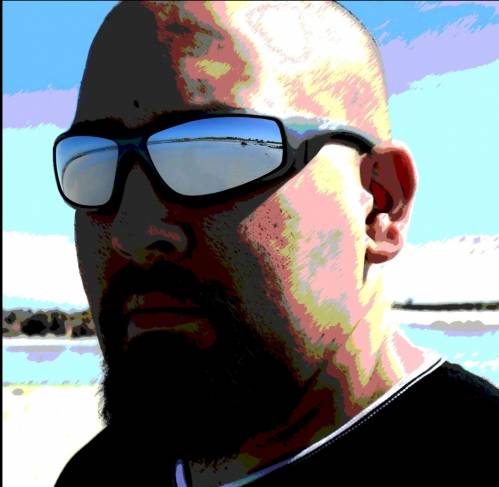 Nicolas M.
04/09/2022
Bon fourgon d'une vue générale, par contre, je ne le trouve pas adapté aux baroudeurs, en autonomie complète, c'est un fourgon adapté aux gens qui vont en camping ou proche des commodités, nous avons fait 8659kms avec, à part quelques défauts de base, le fourgon a fait don job, merci à Fabien pour son accueil
---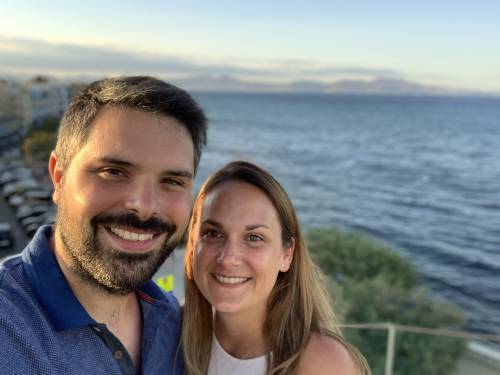 Alexandre E.
28/06/2022
Les proprietaires sont très gentil. Le véhicule est vraimant bien, propre et en parfait état. Nous n'avons pas de doute, nous ferons appel a eux pour une prochaine fois
---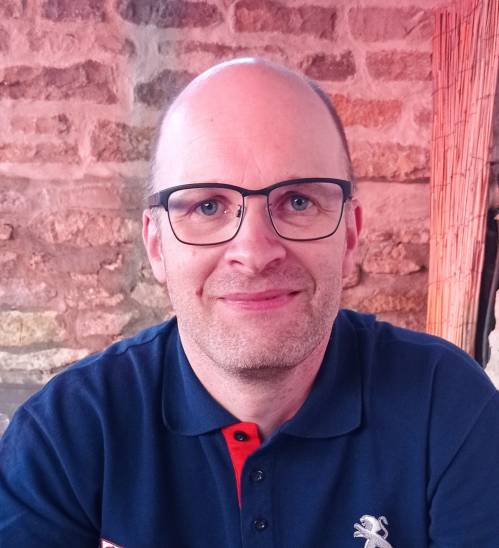 Raphaël B.
26/06/2022
Propriétaire super sympha et disponible, véhicules agréable à conduire et trés bien équipé. Merci pour tout
---
HERVE H.
26/05/2022
Fabien est très sympa et de bons conseils, le Fourgon Hymer est vraiment top et en super état, vous pouvez y aller les yeux fermés ;-)
---
Barbara W.
23/02/2022
Première expérience pour ma famille, tout était top, nous avons adoré. Merci à Fabien et Brigitte pour tout.
---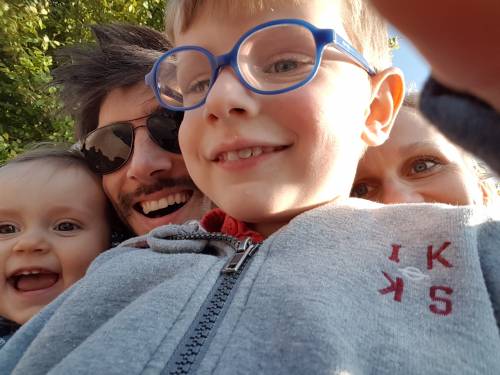 Etienne R.
29/11/2021
fourgon très agréable à conduire, aménagement sympa, prévoir une bonne couette pour sous le toit relevable en hiver (Fabien m'avait prévenu!)
---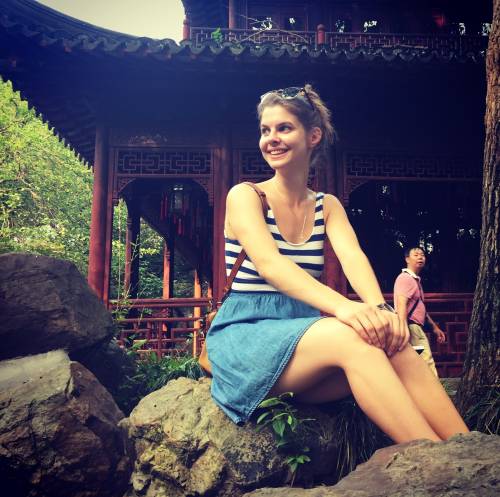 Alicia S.
23/11/2021
Petit week end improvisé pour notre première vraie expérience en camping car. Des propriétaires tres sympathiques, et bienveillant. Un camping car tres fonctionnel, le chauffage et le frigo au gaz est un vrai plus pour le confort au quotidien. Nous n'hésiterons pas à renouveler l'expérience ! Tout simplement parfait !
---
Mehdi Y.
08/09/2021
Nous avons loué le fourgon aménagé de Brigitte et Fabien pour une semaine de vacances et c'était tout simplement génial ! Le fourgon est neuf, la boîte auto est un vrai plus, le toit relevable permet d'avoir un vrai lit, je fais 1m96 et c'était vraiment l'idéal. Tout était très bien expliqué, les propriétaires étaient disponibles et très sympathique ! Que du bonheur, merci encore !
---
See all comments
About the owner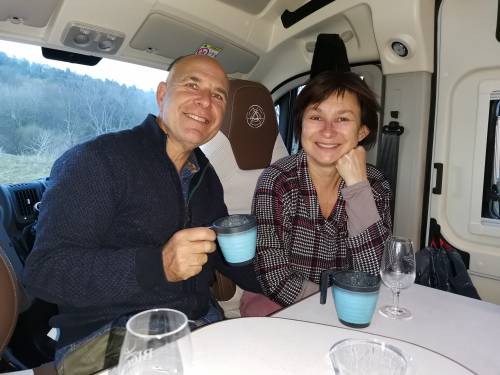 Fabien K.
17 comments
Verified phone
Spoken languages : French
Professional renter
Owner Habituated
30 locations effectuées au minimum
Connected
Plus de 50% des états des lieux faits sur l'application
---
Driver conditions
Etre âgé d'au moins 23 ans.
Etre titulaire du permis de conduire de la catégorie B depuis au minimum 3 ans. Le permis doit être en état de validité.
Upload scans of your driver's license and ID to your account before the rental begins.
Notre partenaire Allianz vous assure tout au long de votre voyage (à partir de la date de début de location jusqu'à la date de fin de location), pour les dommages liés à la circulation (franchise applicable).
NEW!
Choose the Comfort or Serenity + options to reduce your deductible.
---
Location