Rental Fiat DREAMER CAMPER FIVE
Isneauville (76)
Class B
5 seat(s)
5 sleeping place(s)
Non-smoker
Family vehicle
The Fourgon Fiat CAMPER FIVE
Réf. VL36766
Consumption : 8 L / 100 km
---
Bonjour aux amoureux du voyage en famille

Nous venons de recevoir notre fourgon pour nos voyages en famille. Nous vous proposons aussi d'en profiter et ainsi de découvrir les vacances nomades.

Le CAMPER FIVE est un modèle rare qui vous permettra de partir jusqu'à 5 personnes ( avec un avantage, c'est qu'il ne faut pas tout démonter pour allez se coucher )

Rare grâce à son implantation unique, ce fourgon est idéal pour les grandes familles avec ses 5 places assises et 5 couchages !
- Espace parents à l'avant avec un lit pavillon assisté par vérins
- Espace enfants à l'arrière :
- soit en configuration 2 couchages avec 2 lits superposés (1 place en haut et en bas) + petit salon avec 2 sièges face-face séparés par une table
- soit en configuration 3 couchages avec 2 lits superposés (1 place en haut et 2 places en bas)

Ce fourgon a toutes les caractéristiques qu'il vous faut :
- boite 6 vitesses et moteur de 140 cv
- la climatisation avant
- Apple car play
- une grande moustiquaire coulissante
- un régulateur de vitesse
- un grand réfrigérateur de 135L avec un compartiment congélateur
- un marchepied électrique
- un pare-brise athermique
- 2 batteries
- 2 bouteilles de gaz
- Réservoir eau propre 100L, eau usée 100L
- Longueur : 6,36m
- Hauteur : 2,90m

Pour un maximum de confort, nous l'avons équipé en plus avec :
- un store extérieur
- des panneaux solaires
- une douche extérieure (avec eau chaude)
- un "kit altitude" pour profiter du chauffage au-dessus de 1500m et en profiter en toute saison !
- une caméra de recul
- un soplair avant
- Tablette android avec notice

Pour plus de sécurité, nous l'avons équipé avec :
- des serrures IMC sur porte latérale et portes arrières
- 1 extincteurs
- détecteur de gaz

Pour être comme à la maison dans le fourgon, nous vous fournissons :
- la vaisselle pour 5 personnes
- des plats et des casseroles pour une cuisine familiale
- une cafetière italienne
- une bouilloire
- des protèges matelas
- un nécessaire de ménage (éponge, liquide vaisselle, produit nettoyant désinfectant)
- des consommables sel, poivre, papier toilette, papier essuie-tout

Pour profiter au maximum de l'extérieur et faciliter votre quotidien, nous vous laissons :
- un coffre arrière contenant :
- une table pliante avec 5 fauteuils
- des cales de mise à niveau du véhicule
- un câble caravane 25 mètres pour brancher le véhicule au 220v
- un tuyau d'eau pour remplir la cuve d'eau propre et ses raccords
- un tapis de sol

Vous pourrez laisser votre véhicule sur place ( jardin fermé)

Maurice ( c est son petit nom ) est près pour l'aventure.


Learn more
---
Availability

Please wait...
The rate includes 200 km/day . 0,30 €/km add.
Rate with 100 km/day: - €5 / day .
Rate with unlimited mileage: + €30 / day .
5% discount starting at 8 days of rental .
15% discount starting at 15 days of rental .
---
Overall rating
5,0 / 5
1 comment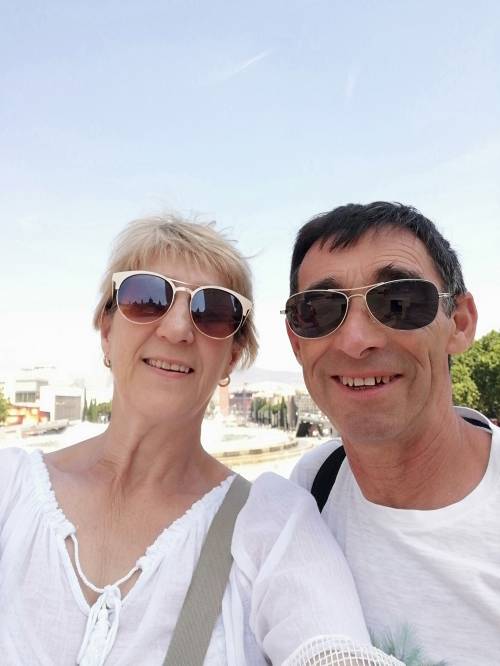 Daniel P.
30/10/2023
vehicule trés agreable à conduire tres bien équipé.
---
See all comments
About the owner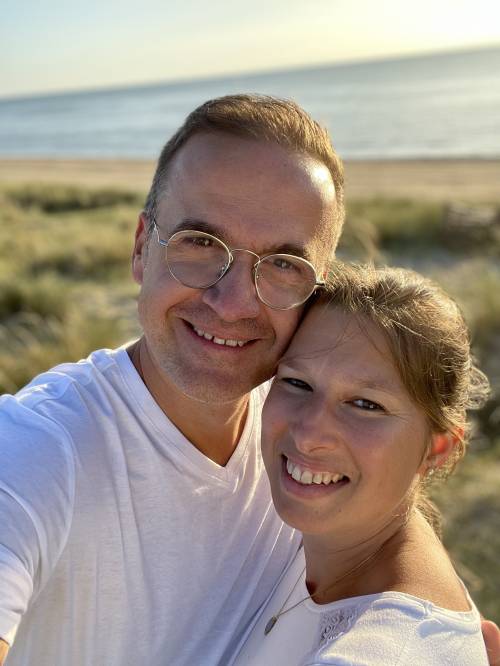 Guillaume T.
1 comment
Verified phone
Languages spoken: French , English
New Owner
Une location effectuée au minimum
Geek
100% of property inspections done on the app
---
Driver requirements
Be at least 23 years old.
Be in possession of a driver's license for at least 3 years. The license must currently be valid.
Upload scans of your driver's license and proof of ID to your account before the rental period begins.
Notre partenaire Allianz vous assure tout au long de votre voyage (à partir de la date de début de location jusqu'à la date de fin de location), pour les dommages liés à la circulation (franchise applicable).
NEW!
Choose the Comfort or Serenity + options to reduce your deductible.
---
Location