Rental Ford CHAUSSON Welcome 10
Marseille (13)
Class C
4 seat(s)
6 sleeping place(s)
Pet friendly
Family vehicle
The Capucine Ford Welcome 10 alias "Pantoufle"
Réf. VL35073
Consumption : 9 L / 100 km
---
Voilà quelques années que j'aime cette sensation de liberté lorsque je passe des week end ou des vacances en camping car...  
Pantoufle, est un camping car pantouflard et il pourra malgré tout, avec son moteur 2,5 litres, vous emmener, doucement mais sûrement (Max 110 km/h), au bord de la mer, en pleine campagne jusqu'à 4 personnes même s'il y a possibilité d'y dormir à 6 dedans (2 lits double + 2 lits simples). Vous avez juste à vous laisser bercer. Il n'aime pas trop gravir les grands cols des Alpes donc amoureux de la montagne je vous oriente plutôt vers son acolyte Rodrique (voir mes autres annonces).
Il est en cours d'équipement d'une caméra de recul, indispensable pour manoeuvrer sereinement.
Les panneaux solaires permettront une belle autonomie.
Il possède de nombreux placards de rangement et un coffre accessible par l'extérieur et par l'intérieur (sous le lit).  Il consomme environ 9 litres au 100 km. J'ai pris soin de mettre le nécessaire pour un séjour jusqu'à 4 personnes. (Assiettes petites et grandes, tasses, mugs, couverts, chaises, table...). Egalement à disposition : casserole, marmite, cafetière, papier hygiénique, sac poubelle, éponge, liquide vaisselle, torchon... Quelques condiments vous attendent : sel, poivre, sucre... Tous les équipements plus ou moins utiles sont là pour un séjour magnifique : - Porte vélos 2 places - Un réfrigérateur de 105 litres - 2 feux au gaz pour cuisson - 2 bouteilles de gaz de 13 kg - Un ballon d'eau chaude de 10 litres (50 ou 70 degrés au choix). 35 minutes pour chauffer entièrement à 70 degrés  - WC (Capacité réservoir de 17 litres) Je peux fournir, sur demande, le linge de lit (draps housse, draps plats, couvertures, taies et oreillers) pour 20 euros par location quelque soit le nombre de voyageurs et les serviettes de toilette pour 10 euros par location quelque soit le nombre de voyageurs.    Désinfection complète du véhicule entre 2 locations.   Je peux mettre à disposition gratuitement sur demande un réhausseur enfant.  

Pantoufle date de 1996. Il se compose d'un porteur Ford Transit et d'une cellule Chausson Welcome 10.

Il mesure 2.95 m de haut, 5.8 m de long et 2.3 m de large.

Le réservoir d'eau propre contient environ 130 litres.
Le réservoir d'eaux usées (grises) contient environ 100 litres.

Le réservoir de gazole contient environ 70 litres. La boite de vitesse est manuelle.

Le lit capucine est un lit double.
Le lit dinette est un petit lit double.
Les 2 lits superposés sont simples et à latte.

Direction assistée, chauffage, pas de fermeture centralisée, caméra de recul en cours d'installation, autoradio, lecteur CD, jeu de cale, kit sécurité, extincteur, douche intérieure, wc, lavabo, store latéral, table extérieure, 4 chaises, prise usb, jeux de carte, stylo, Balai, Pelle, Serpillière, Bassine, Fil pour étendre le linge, Pinces à linge, Adaptateur mâle France / femelle Angleterre sur demande
Learn more
---
Availability

Please wait...
The rate includes 200 km/day . 0,30 €/km add.
Rate with 100 km/day: - €5 / day .
5% discount starting at 8 days of rental .
12% discount starting at 15 days of rental .
---
Overall rating
2,0 / 5
About the owner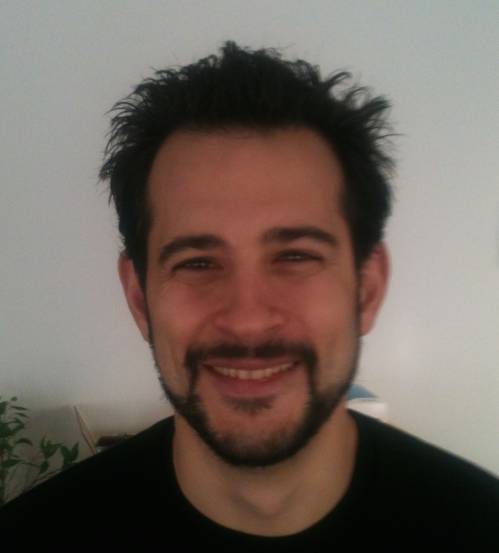 David B.
1 comment
Verified phone
New Owner
Une location effectuée au minimum
Digital Expert
More than 75% of property inspections done on the app
Lucky Luke
Responds to messages in less than 5 hours
---
Driver requirements
This vehicle is covered by the rental agent's insurance provider in the countries listed below:
France , Spain Italy France
Be at least 23 years old.
Be in possession of a driver's license for at least 3 years. The license must currently be valid.
2 authorized driver(s).
Scans of the driver's license and ID of all drivers sent to Wikicampers before the rental begins.
Security deposit of €1500: chèque de caution (non encaissé), cash to be given to the owner at the key handover.
---
Location