Hello, my name is Grégory et Tiphaine H. !
Member since 04/01/2017
Reviews received Un couple sympathique et un camping car conforme à la description. J'ai fais principalement de l'autoroute et il se comporte très bien. Merci à eux de nous avoir mis à disposition leur véhicule pour ce we.
The 24 May 2019 Propriétaires très sympathiques, disponibles. Nous recommandons. Nous avons beaucoup apprécié cette location
The 24 September 2018 Propriétaire tout à fait charmant et trés à l'écoute . Un camping car propre malgré ses 10 ans . Un bon moment avec nos 4 petites filles .
The 2 September 2018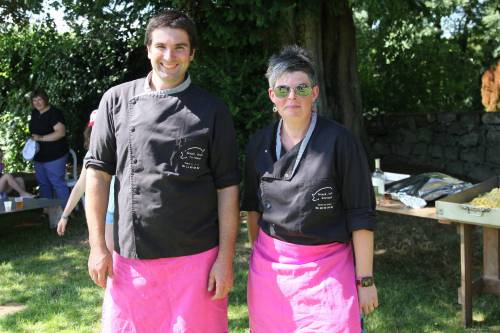 Nous avons loué le camping car un week end pour un mariage, super de dormir sur place avec nos 3 enfants. merci Gregory
The 30 August 2018 camping car confortable la capucine super spacieuse , avons passer un agreable sejour , les proprietaires super sympa .
The 26 June 2018 Véhicule très agréable à conduire, les couchages sont confortables, nous avons dormis à 6 adultes. Il est équipé comme il faut. Le propriétaire est très accueillant, à l'écoute, serviable.
The 15 June 2018 Propriétaire sympathique, accueillant, a l'écoute et aux bons conseils pour ses loueurs
The 21 May 2018
Propriétaire très sympathique. Véhicule très agréable à conduire, habitacle fonctionnel et on y dort très bien !
The 10 September 2017 Belle 1ère expérience . Des propriétaires très sympathiques ,disponibles et à l'écoute. Expérience à renouveler.
The 26 April 2017
Trust
Ads verified and
members' identity verified
Customer service
+44 2034 455603 (no surcharge) - Live chat.
Email, reply guaranteed within 24 hours.
Monday - Friday 9:00 - 19:00, Saturdays 10:00 - 18:00

Full coverage assurance and support
24 hours a day for your trip in France or the rest of Europe