Hello, my name is Jörg A. !
Member since 06/10/2013
Reviews received Van très pratique et fonctionnel. Rien n y manque. A privilégier si on aime les vacances à l aventure. Quand on aime se laisser guider au gré de nos envies et si on accepte de se priver de toilettes et de douche quotidienne! Mais ça en vaut la peine!! Jorg est un propriétaire très disponible et plein de bons conseils.
The 10 November 2017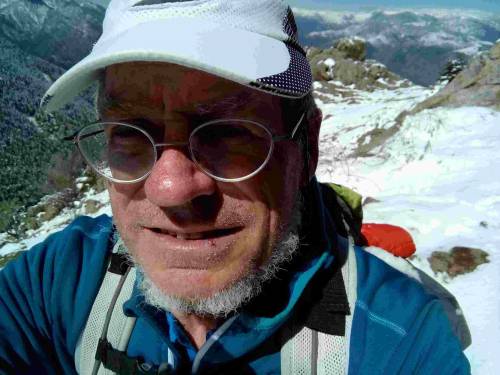 propre et complet mais embrayage limite et boite semble fatiguée sinon satisfait propriétaire très sympathique
The 21 August 2017 excellent vehicule tres bien entretenu aucun probleme les proprietaires son HYPER SYMPA
The 27 May 2017

Très satisfait de cette location, qui était pour nous un galop d'essai avant un éventuel achat de van aménagé. Contact très facile et sympathique avec Jorg. Van en bon état et bien équipé. On aurait bien continué encore plusieurs semaines!
The 8 August 2016 Le contexte de la location était juste parfait, Jorg et sa famille habitent à proximité, ils sont particulièrement gentils, nous ont mis très à l'aise pour cette location d'un week-end et le van était très bien pour cette occasion. Je suis ravi de cette première location via wikicampers et Jorg.
The 6 June 2016

Très bonne expérience! Le véhicule est parfaitement entretenu, très bien équipé, agréable à conduire et très pratique. Relation très agréable également avec les propriétaires, chaleureux et disponibles. Un grand merci
The 9 May 2016 Accueil très sympa!!! Van impeccable! Famille d'"habitués" de ce type de véhicule, nous l'avons trouvé très confortable et particulièrement facile à vivre, nous le conseillons vivement!
The 19 January 2016 Très bon séjour passé avec ce van. Loueur très sympa, véhicule parfaitement bien équipé et très agréable à conduire.
The 2 June 2015 Très bon contact avec la famille de Jorg, très agréable et sympathique. Le combi WV correspond tout à fait au descriptif de l'annonce. A Conseiller vivement Mb
The 25 May 2015

Le camion "Roy" est très fiable, confortable et bien aménagé. Nous étions avec nos 2 enfants de 8 et 10 ans qui ont été enchantés de dormir dans le couchage sous tente de toit. De plus, Jorg est très sympa - il nous a même offert le café.
The 4 November 2014 Propriétaires très gentils et de bon conseil, véhicule super sympa. Une jolie expérience à renouveler. Merci
The 22 September 2014

Propriétaire très sympathique et à l'écoute de toutes nos questions. Camping car correspondant à l'annonce du site... Sans hésitation, je n'hésiterai pas relouer le camping car de ce propriétaire.
The 30 June 2014 Super fourgon aménagé, super weekend à bord, propriétaires super sympas! Bref tout était super, je vous le recommande chaudement!
The 26 May 2014
Trust
Ads verified and
members' identity verified
Customer service
+44 2034 455603 (no surcharge) - Live chat.
Email, reply guaranteed within 24 hours.
Monday - Friday 9:00 - 19:00, Saturdays 10:00 - 18:00

Full coverage assurance and support
24 hours a day for your trip in France or the rest of Europe