BUY PRE-OWNED -RAPIDO SERIE 7 776 FF AL-KO
4 seats on vehicle registration document
Description
Bonjour,

Je me sépare de mon camping-car en très bon état.

J'ai rajouté :
- Climatisation cellule réversible - valeur 3000€ en mai 2022
- Porte moto - valeur 2000€ en mai 2022
- Baie vitrée derrière conducteur gauche neuve - valeur 1700€
- 5 serrures de sécurité - valeur 600€ en aout 2022
- autoradio Bluetooth - valeur 600€
- Parabole automatique neuve

Changement de 2 boites à gants et un jeu de vérins pour un placard (prise en charge par la garantie)

Conduite agréable.

Toutes les factures à l'appui fait en concession.
Date of last leak test : 14/04/2022
Date of last oil change : 14/02/2022
Date of last vehicle safety inspection : 14/04/2022
Date of last service performed : 14/04/2022
---
French bed
---
Extractor hood
Fridge
Freezer
Sink
Toilet
Sink
Shower
Hobs
3 feux
Power steering
Cruise control
Parking assistance
DVD player
CD player
Audio/iPod input
Passenger compartment a...
Living compartment air...
Television
USB socket
Side awning
Luggage compartment
Bike rack
Backup camera
Chauffage au gaz
Chauffage au gasoil
Support téléphone
Antenne Satellite autom...
220 volt socket
Gas cannister
Solar panel
Swivel seats
Salon face à face
Toilette et douche sépa...
Penderie
---
About the owner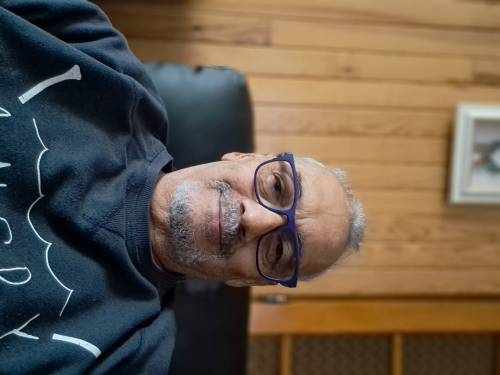 Moundji B.
Verified phone
New Owner
Une location effectuée au minimum
Attentive Owner
Calendar updated every month for the last 2 months
+ than 80% acceptance rate
More than 80% of rentals have been accepted
---
Vehicle delivery
This vehicle can be delivered to your home in 48 hours.
Fill out this form to learn more:
Fill out the form
---
Secure payment
Wikicampers acts as a trusted third party.
We secure the sale between you and the seller.
Learn more about payments
---
46 000 €
Secure payment
---
Listing posted on 16/03/2023
---
---