MERCEDES SPRINTEUR 518 CDI 3 L Carthago Opus 5.2 Opus 5.2
BUY USED -Carthago Opus 5.2
Champagnac-de-Belair, Nouvelle-Aquitaine (24)
Description
Bonjour,

Carthago Opus 5.2 sur Mercedes Sprinter 518 CDI 3 litres, longueur totale 7,83 m, poids à vide 4,14 t - PTAC 5,3 t,

lit arrière fixe - transversal (210x147 cm), dînette inclinée avec banquette en face, sièges pilote confort pivotants, Passager décoration de compartiment comme dans le salon, pas de lit rabattable - extension de placard départ usine, toit Heki, mini hekis, stores combinés avec moustiquaires occultantes et moustiquaires sur toutes les fenêtres, porte moustiquaire, fenêtre panoramique dans la porte de corps, salle d'eau avec Toilette Thetford et douche séparée - salle de bain spacieuse, réservoir d'eau douce 250 litres. - réservoir d'eaux usées 150 litres. - isolé et chauffé, chauffage à eau chaude Alde avec échangeur de chaleur supplémentaire et chauffage au sol, chaudière, L - cuisine, cuisinière 3 feux, évier, cafetière, grand réfrigérateur Dometic avec compartiment congélateur et four séparés - Tour TEC, penderie, séjour séparable et chambre à coucher, spots LED avec fonction de gradation, haut-parleurs supplémentaires, table de salon de luxe à 360° - abaissable, fenêtres encadrées, moquette du salon, double plancher - isolé et chauffé, système satellite automatique avec TV, climatisation du salon Truma Saphir, Truma DuoControl CS - gaz automatique, marchepied électrique, éclairage d'auvent, auvent Omnistor, pneus jumelés, pneus été et hiver sur jantes, garage arrière XXL avec trappe supplémentaire à gauche, rangement latéral, trappe de service, pack Opus, boîte manuelle 6 vitesses , ABS, ASR, ESP, volant multifonctions, décor bois, régulateur de vitesse, climatisation moteur, système d'obscurcissement de la cabine de conduite, radio/CD,
Concerning the leakage test : fait par l'ancien propriétaire
Date of last oil change : 05/12/2022
Date of last MOT : 05/12/2022
Date of last interview performed : 05/12/2022
---
French bed
Dinette bed
---
Oven
Fridge
Freezer
Sink
Toilet
Sink
Shower
Hobs
3 feux
Power steering
Cruise control
CD player
Passenger compartment a...
Television
Backup camera
Antenne Satellite autom...
Marche-pied
Gas cannister
Bouteille de gaz de rec...
Swivel seats
Salon face route
Cuisine centrale
Penderie
Soute à vélo
Soute à scooter
---
About the owner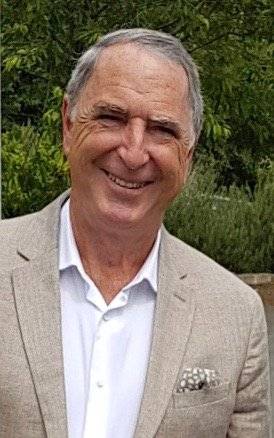 Patrick B.
Verified phone
Spoken languages : French
Novice Tenant
Between 1 and 3 vehicles rented
Safe Driver
Between 5 and 10 days of rental without claim
---
Vehicle history
The complete history of this vehicle is available online.
Thanks to our partner AutoViza, get it here in one click.
Get the history
---
Delivery of the vehicle
This vehicle can be delivered to your home in 48 hours. Fill out this form to learn more:
Fill in the form
---
Secure payment
Wikicampers acts as a trusted third party.
We secure the sale between you and the seller.
Learn more about payment
---
79 000 €
Secure payment
---
Announcement published on 19/01/2023
---
---