Rental Volkswagen TRANSPORTEUR T6.1
Saint-Jean-de-Maurienne (73)
Campervan
3 seat(s)
2 sleeping place(s)
Pet friendly
Non-smoker
The Van Volkswagen T6.1
Réf. VL32863
Consumption : 7 L / 100 km
---
Salut à toi futur baroudeur.
Nous sommes Quentin et Camille, les heureux propriétaires de ce charmant van. A cause de nos horaires de travail pas toujours pratiques nous n'utilisons pas beaucoup notre van, c'est pour quoi nous le proposons à la location.
Notre van est un transporteur aménagé par van mania ( professionnel ), il est conçu pour 2 personnes voire 2 adultes et 1 enfant. Celui-ci est composé de 3 banquettes sous lesquelles se trouvent des rangements et un frigo tiroir de 20L ( de quoi avoir de la binouse bien fraiche ). Sous la banquette principale, un lit peigne de 130cm ce qui est plutôt agréable pour 2 dans un van. Un rangement en hauteur se trouve au-dessus de l'évier pour y stocker les couverts , assiettes, ustensiles de cuisine .... Un meuble avec évier et robinet pour vous permettre de faire la vaisselle et un tiroir avec un réchaud pour cuisiner vos futurs plat. Une douchette est également disponible. Avec ce van vous pourrez prendre vos repas à l'intérieur comme à l'extérieur grâce à notre table qui peut se mettre dedans ou dehors, des chaises de camping viennent accompagner cette table pour s'installer confortablement à l'extérieur.
Pour la nuit nous disposons de panneaux isolant à ventouses pour mettre sur toutes les fenêtres du van ce qui permet d'éviter la lumière au petit matin et la perte de chaleur. Celles ci sont très simple à installer et défaire. Nous préparons le van pour chaque location, c'est à dire que nous fournissons la couette et les oreillers ainsi que les draps ( sauf si vous préférez prendre les vôtres).

Au niveau cuisine le van est équipé d'une casserole, d'une poêle, de 4 jeux de couverts , 4 bols, 4 assiettes , planche à découper , 1 opinel , 1 passoire et de 2 bidons de 20 L un pour l'eau sale et un pour l'eau propre.
Dans ce van pour pourrez trouver des adapteurs pour les prises usb c , un chargeur usb c , un autoradio tactile avec connexion bluetooth appel et média , toutes les commandes sont au volant ce qui est très pratique. Et bien-sur un régulateur de vitesse .
Pour les nuits fraiches un chauffage est intégré au van celui ci fonctionne avec le réservoir de gasoil donc plus de soucis de gaz , par contre pensez bien à garder un peu de gasoil sinon il ne fonctionnera pas .

Un kit de bienvenue sera présent dans le van contenant du liquide vaisselle, un rouleau de pq ça dépanne toujours, une éponge . Et bien-sur il y aura toujours du sel, poivre, huile, rouleau de sopalin et sac poubelle. Un torchon et un essuie main sont disponibles dans le van.
Une tâche sur vos vêtements? envie de faire une petite lessive de dépannage ? Une bassine avec un tube de lessive express est à votre disposition, il ne vous restera plus qu'à frotter, malheureusement ça nous ne pouvons pas le mettre à disposition dedans !!
Pour faire sécher nous avons mis un fil à linge ainsi que des épingles à disposition.

Nous pouvons venir vous récupérer à la gare la plus proche et vous pouvez aussi laisser votre véhicule chez nous.
Learn more
---
Availability

Please wait...
The rate includes 200 km/day . 0,25 €/km add.
9% discount starting at 8 days of rental .
13% discount starting at 15 days of rental .
---
Overall rating
5,0 / 5
1 comment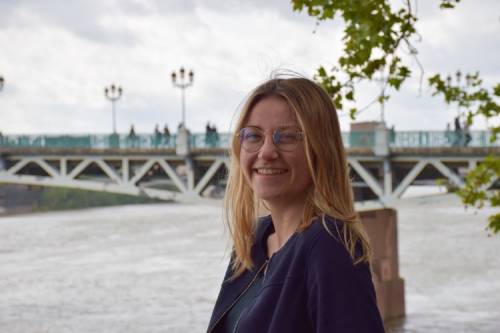 Laurine C.
13/08/2023
Magnifique séjour dans ce van tout aménagé, vous ne manquerez de rien. Propre, soigneusement équipé, véritable cocon roulant avec des propriétaires très disponibles et réactifs aux besoins ! Je recommande vivement :)
---
See all comments
About the owner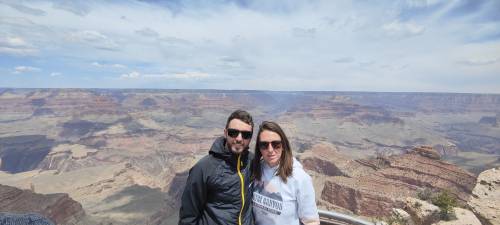 Camille F.
1 comment
Verified phone
Languages spoken: French , English
Experienced Owner
5 locations effectuées au minimum
Lucky Luke
Responds to messages in less than 5 hours
---
Driver requirements
Be at least 23 years old.
Be in possession of a driver's license for at least 3 years. The license must currently be valid.
Upload scans of your driver's license and proof of ID to your account before the rental period begins.
Notre partenaire Allianz vous assure tout au long de votre voyage (à partir de la date de début de location jusqu'à la date de fin de location), pour les dommages liés à la circulation (franchise applicable).
NEW!
Choose the Comfort or Serenity + options to reduce your deductible.
---
Location