Rental VOLKSWAGEN VOLKSWAGEN CALIFORNIA
SAINT HERBLAIN (44)
Campervan
4 seat(s)
4 sleeping place(s)
Non-smoker
Family vehicle
The Van VOLKSWAGEN CALIFORNIA alias "California Van Liberté"
Réf. VL16500
Consumption : 8 L / 100 km
---
Envie de vous évader et de retrouver de la liberté ?
Vous rêvez de dormir face à l'océan, de vous égarer en lisière de forêt en toute tranquillité, de boire un café, au chaud, en contemplant les montagnes ?
N'hésitez plus, partez pour un roadtrip en California, à 2 , 3 ou 4, en famille, en couple ou entre ami(e)s !

Modèle récent, ultra équipé. Facile à conduire, vous pourrez vous poser où bon vous semble, avec son petit gabarit (moins de 2 m de haut), vous faufiler partout et stationner en pleine nature. Le permis B suffit et les tarifs autoroutiers sont les mêmes qu'avec votre voiture.

EQUIPEMENTS
Toit relevable électro-hydraulique avec 3 fenêtres à moustiquaire et ouverture panoramique de la toile à l'avant (pour admirer le paysage ou les étoiles)
Lit de toit avec sommier et matelas confort (120 x 200 cm)
Banquette arrière transformable en lit en 2 min avec matelas confort (120 x 200 cm)
Stores d'occultation pour fenêtres, pare-brise et haillon
Espace cuisine avec réfrigérateur, 2 feux de cuisson (bouteille de gaz fournie), évier, réserve d'eau de 35L et Vidange de 35L, placards, vaisselle, casseroles, poêles....table amovible
Sièges avant pivotants pour faire face au coin salon
Placards et tiroirs de rangement
Eclairage intérieur à LED, y compris dans le toit relevable
Douche extérieure raccordée à la réserve d'eau
Auvent latéral
Table extérieure avec 2 chaises et 2 tabourets

OPTIONS:
- Chauffage stationnaire alimenté par 2 batteries autonomes, programmable et avec télécommande
- Climatisation
- Ordinateur de bord permettant de connecter votre téléphone, d'accéder à vos appplications (deezer, waze, messagerie...) de téléphoner en mains libres
- Régulateur de vitesse, détecteur de fatigue, service d'appel d'urgence
- Ecran de commande tactile dans le ciel du pavillon pour gérer le chauffage, l'assiette, le mode camping, l'eclairage, l'ouverture/ fermeture toit, le niveau des batteries...
- Réveil avec fonction lever de soleil

Cerise sur le gâteau:
Van remis
Véhicule mis à disposition entièrement nettoyé intérieurement et extérieurement (sauf en cas de restriction d'utilisation de l'eau), avec réservoirs pleins (diesel et eau)
Possibilité de laisser votre véhicule devant chez moi.
Des petites surprises à bord, pour vous faire partager ce que j'aime

De quoi aurez-vous besoin ?
Draps-housses, couettes ou duvets, oreillers, serviettes de toilette, victuailles
Pièce d'identité et permis de conduire
Et vos petites affaires !

Sur les périodes de congés scolaires, je privilégie les demandes de location à la semaine. Mais, j'examinerai toute demande plus courte avec attention, surtout si elle est en dernière minute.
Je peux vous proposer de vous récupérer à l'aéroport de Nantes Atlantique sur demande.

Prenez le large, expérimentez les vacances en toute liberté, vous n'aurez plus qu'à vous laissez porter par vos envies !

Learn more
---
Equipment
Living compartment air conditioning
View 17 features +
---
Availability

Please wait...
The rate includes 200 km/day . 0,40 €/km add.
Rate with 100 km/day: - €5 / day .
5% discount starting at 8 days of rental .
10% discount starting at 15 days of rental .
---
Overall rating
5,0 / 5
9 comments
Francois R.
16/05/2023
Très à l'écoute et disponible. Etat des lieux détaillé, sécurisant tant pour le locataire que pour le loueur
---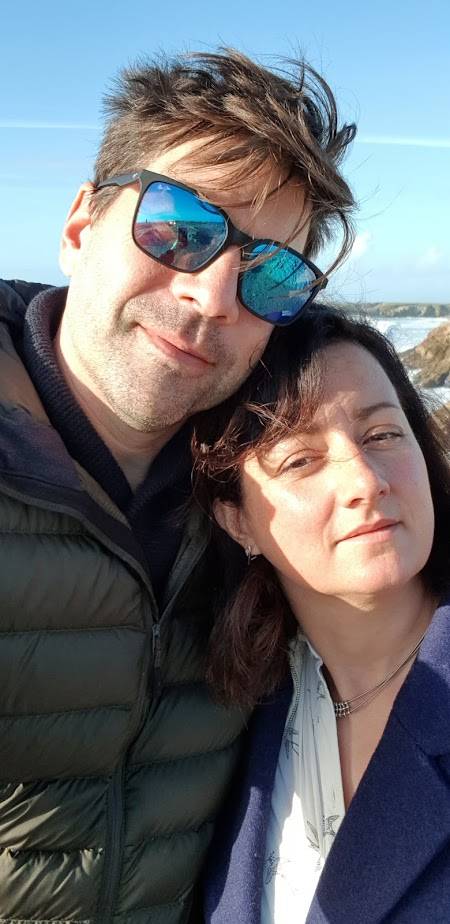 Arnaud M.
10/11/2021
Merci beaucoup a Karine pour sa disponibilité, son accueil et ses conseils.
---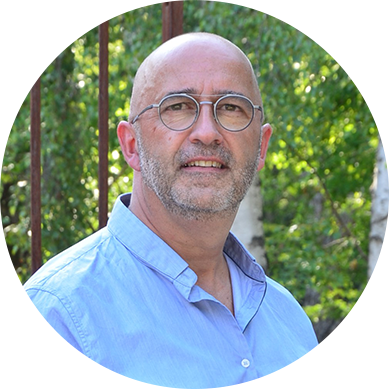 Stéphane L.
08/11/2021
Incroyable ce véhicule : équipements, autonomie, maniable... j'en veux un !
---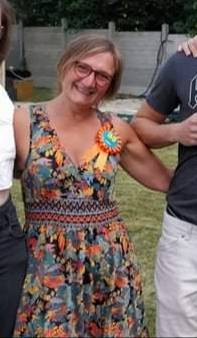 Céline B.
02/09/2021
Véhicule super, propre, nous avons passez trois jours formidable avec le California. Merci Karine pour ta sympathie
---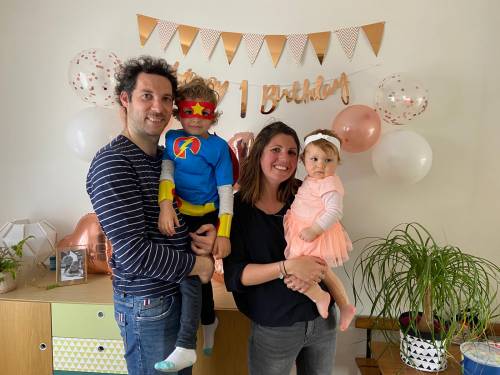 Sylvain L.
09/08/2021
Nous avons été ravis de cette expérience réalisée avec nos enfants de 4 et 1 an. Le véhicule est irréprochable sur la propreté, l'équipement et la conduite. Nous recommandons vivement cette location.
---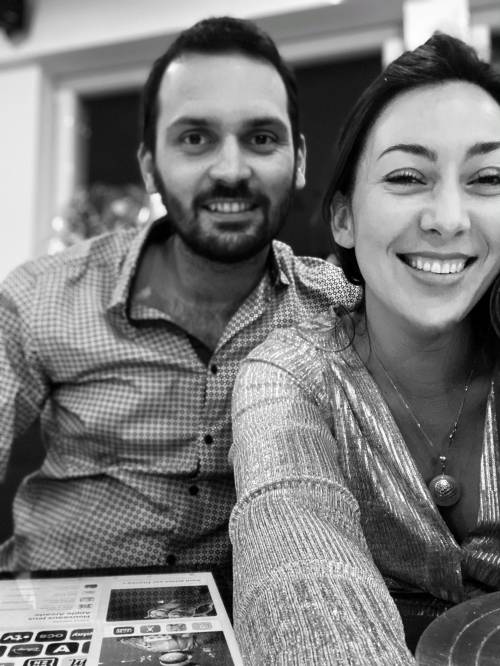 Mathilde N.
21/07/2021
Superbe aventure, une hôte parfaite, propreté des lieux irréprochable. Un confort optimal de conduite et de vie, même sous la pluie l'espace de vie est très agréable grâce à la capucine ;)
---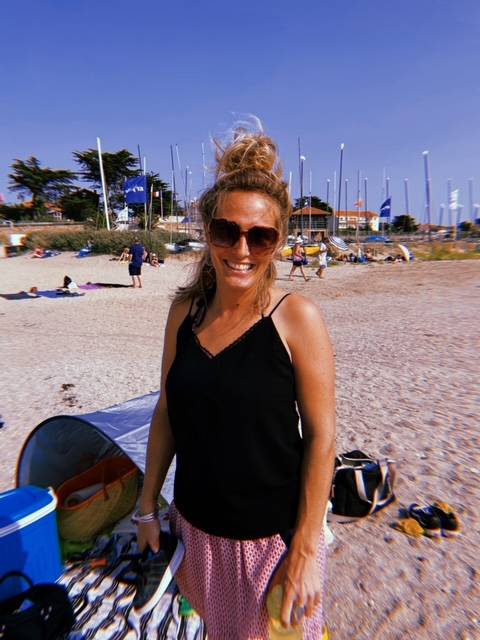 Framboise G.
10/05/2021
Karine est réactive, accueillante, bienveillante et remplie de bons conseils ! Nous sommes partis une semaine avec notre fils de 3 ans à bord de son van dans le sud de la France et ca a été des vacances MAGIQUES !! Nous recommandons 1000 fois Karine et son compagnons de route. Merci à elle aussi pour ses petites intentions que nous avons retrouver dans le camion :). BREF => LE BONHEUR!!!
---
See all comments
About the owner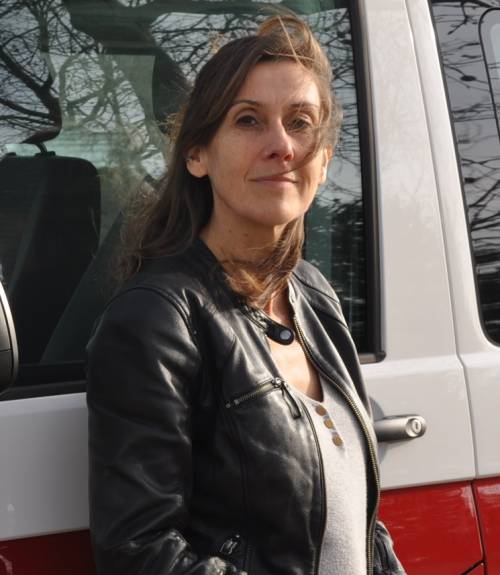 Karine D.
9 comments
Verified phone
Languages spoken: French
Professional rental agent
Seasoned Owner
30 locations effectuées au minimum
Geek
100% of property inspections done on the app
---
Driver requirements
Be at least 23 years old.
Be in possession of a driver's license for at least 3 years. The license must currently be valid.
Upload scans of your driver's license and proof of ID to your account before the rental period begins.
Notre partenaire Allianz vous assure tout au long de votre voyage (à partir de la date de début de location jusqu'à la date de fin de location), pour les dommages liés à la circulation (franchise applicable).
NEW!
Choose the Comfort or Serenity + options to reduce your deductible.
---
Location