Rental Volkswagen VOLKSWAGEN T5
Plobsheim (67)
Van
3 seat(s)
2 berth(s)
Non-smoker
Bonjour,

Je prête mon cher compagnon de voyage qui m'accompagne maintenant depuis bientôt 10 ans ! Partez en road trip, seul, en couple, en famille ou entre ami(e)s à bord de mon VW T5 L1h1 aménagé maison. L'un des gros avantage de ce gabarit est que vous pouvez passer presque partout avec ses 1,99 m de haut donc quasiment sous toutes les barrières de parking ! Vous pourrez partir autant à la montagne qu'à la mer, le van a une très bonne isolation thermique et phonique. Il se compose d'un coin cuisine comprenant une glacière électrique, un évier et un réchaud 2 feux, de banquettes pour s'assoir, de nombreux rangements sous les banquettes. Pour le couchage les banquettes mousse haute densité (épaisseur 6 mm) vous forment un grand lit, format 153 x 210 cm en utilisant toute la surface du van. Prévoir un drap housse format 160 x 210 cm pour protéger et rassembler les matelas.
Vous avez 2 bidons de 20L chacun pour la douche et votre vaisselle. La douche (à prendre à l'extérieur à l'arrière du van) est relié à un système de chauffe-eau au gaz, vous aurez donc le luxe d'avoir des douches chaudes ! Vous avez un bidon de 5L pour les eaux usées de l'évier à vider régulièrement ;))
Vous pourrez aérer facilement grâce aux 2 vitres coulissantes de chaque côté du van et créer un courant d'air.
Au niveau électrique il est équipé de 2 prises USB, 2 prises allume-cigare.
Je mets à votre disposition une table pliante, 2 chaises de camping (qui font transat), un parasol, les ustensiles pour faire la cuisine, une boule extincteur, une alarme de gaz, un détecteur de fumée et de monoxyde de carbone pour votre sécurité.
Le van est également équipé de rideaux occultants sur toutes les fenêtres et de fixations occultantes à l'arrière du van.
Le petit plus : les stickers déco de la carrosserie 100% uniques et home made également !
Très bon moteur et conduite agréable 2,5 L / 5 CV / 130 CV 😉

Si vous avez d'autres questions, je me ferai un plaisir d'échanger avec vous !

Hélène
Find out more
---
Equipment
Afficher les 13 équipements +
---
Availability

Please wait...
The rate includes 200 km/day . 0,15 €/km add.
Tarif avec 100 km/jour : - 5 € / jour .
Tarif avec kilomètrage illimité : + 20 € / jour .
Réduction de 5% dès 8 jours de location .
Réduction de 10% dès 15 jours de location .
---
Overall rating
5,0 / 5
2 comments
Justine M.
18/11/2022
Hélène s'est montré disponible pour l'ensemble de la location (récupération du van, état de lieux et conseils) ! Nous avons passés un super moment avec le van. Nos 5 jours en montagne ont prouvés la bonne isolation thermique et le bon aménagement pratique du van ! Nous repartirons volontiers en vacances avec :)
---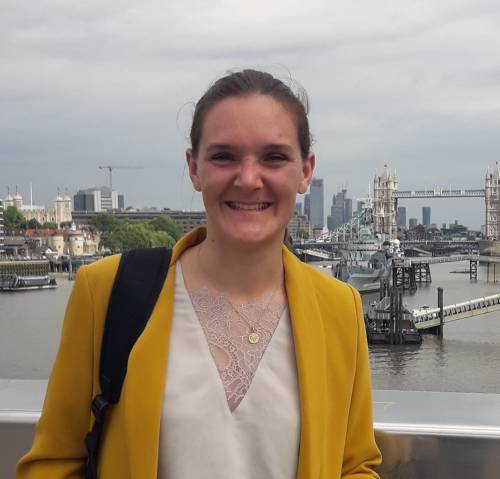 Gaelle R.
16/08/2022
Excellente expérience avec Hélène ! Le lieu de récupération du van est facilement accessible en transports en commun. Hélène nous a bien expliqué le fonctionnement du van et nous n'avons pas eu de problème. Le lit est large et confortable, la cuisinière est pratique et il y a une douchette bien pratique ! (on peut même avoir l'eau chaude). Je recommande !
---
See all comments
About the owner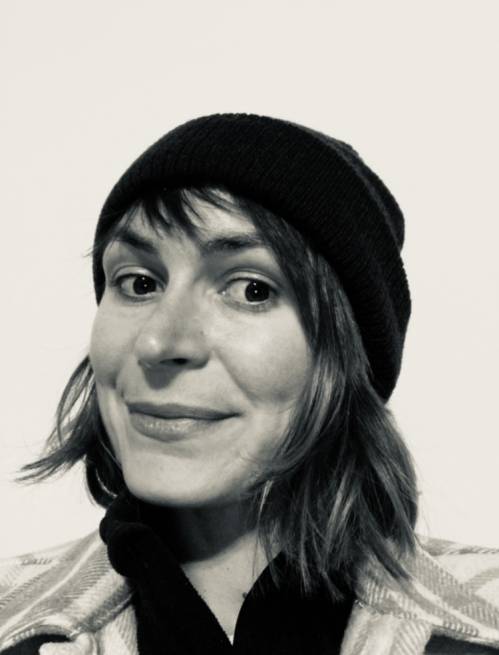 Hélène G.
2 comments
Verified phone
Spoken languages : French
Novice Owner
Une location effectuée au minimum
Pottok
Responds to messages in more than 24 hours
---
Driver conditions
Etre âgé d'au moins 23 ans.
Etre titulaire du permis de conduire de la catégorie B depuis au minimum 3 ans. Le permis doit être en état de validité.
Upload scans of your driver's license and ID to your account before the rental begins.
Notre partenaire Allianz vous assure tout au long de votre voyage (à partir de la date de début de location jusqu'à la date de fin de location), pour les dommages liés à la circulation (franchise applicable).
NEW!
Choose the Comfort or Serenity + options to reduce your deductible.
---
Location