Rental Citroen DETHLEFFS T7057DBL
Plan-de-Cuques (13)
Class C
4 seat(s)
4 sleeping place(s)
Non-smoker
Family vehicle
The Profilé Citroen T7057DBL
Verified vehicle
Réf. VL9606
Consumption : 10 L / 100 km
---
CAMPING CAR PROFILE NEW URBAN CARRIER 130HP 4 SEATS WITH CONVERTER 220VOLT. 2 TV FLAT SCREEN AUTOMATIC AND TERRESTRIAL SATELLITE ANTENNA. REFRIGERATOR WITH FREEZER COMPARTMENT AND GAS LIGHTS SHOWER AND TOILET SEPARATE BED 140 CENTRAL + BED 140 ELECTRIC CEILING. CAR RADIO WITH GPS DVD AND USB CAMERA REVERSING ELECTRIC MIRRORS; EQUIPPED WITH TOILET BLOCKS 2 PROPANE GAS TANKS HEATING AND AIR CONDITIONING ROOM 12V AND 220V.

Description translated automatically from French.
This vehicle is available to buy .
Learn more
---
Features
Toilette et douche séparés
---
Equipment
Living compartment air conditioning
View 36 features +
---
Availability

Please wait...
The rate includes 200 km/day . 0,25 €/km add.
Rate with 100 km/day: - €7 / day .
Rate with unlimited mileage: + €25 / day .
8% discount starting at 15 days of rental .
---
Overall rating
4,0 / 5
3 comments
Boris Y.
29/07/2023
Camping car non conforme aux descriptions faites sur le site pour la location. Climatisation cellule non fonctionnelle, differents matériels défectueux (pompe à eau, wc, causses non fonctionnelles.....). Véhicule non donné dans les temps (journée perdue de location non dédommagée et avertis que la veille au soir). Propriétaire de mauvaise foi. A éviter à tout prix surtout si vous êtes novice en tant que gamping cariste. Pour notre 1ère expérience c'est un échec qui ne nous incite pas à rééditer une nouvelle location.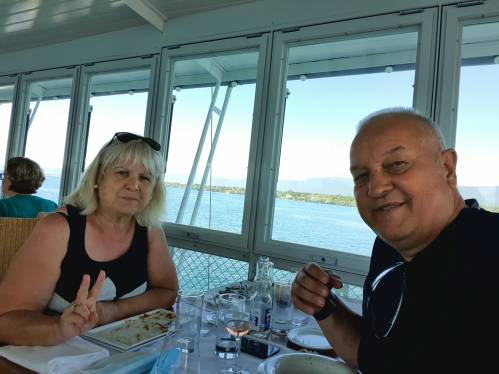 Owner's response - septembre 2023
Pour répondre à ces cette diatribe mensongère: 1. J'ai été hospitalisé le Jeudi matin en Urgence pour un problème cardiaque. Je suis sorti de l'hôpital le samedi matin contre avis médical, pour assurer la location. 2. Le camping-car a été conservé 3 semaines pour réparer le Bycool de la chambre par mon réparateur habituel. Mon fils l'a récupéré le vendredi AM précédent la location prévue le dimanche matin. Malheureusement j'ai constaté le samedi à 18h que les batteries cellule étaient vides et ne chargeaient pas. 3. J'ai immédiatement avisé les locataires par téléphone pour les prévenir qu'ils pouvaient éventuellement annuler la réservation pour se reporter sur un autre CC. Ils ont souhaité continuer la location et patienter jusqu'au lundi matin. Je leur ai confié un climatiseur mobile sur roulettes pour remplacer le bycool. Dans le laps de temps j'ai fait tester les batteries et le réparateur a décelé la panne. Un remplacement de fusible a suffi pour rétablir la charge des batteries. Ils sont partis avec le CC le lundi matin comme prévu après réparation. Tous les élements du CC étaient en services, sans réserve. Ils ont été indemnisés de ce report après déduction des réparations des dégâts qu'ils ont commis. Pour les soient disant dysfonctionnements : Lors de l'appel des locataires le 15 juillet sur WhatsApp, j'ai visionné en direct avec le locataire, la pompe à eau fonctionnait car 2 robinets sur 3 fonctionnaient. Sans me prévenir, des amateurs ont interverti la pompe sanitaire avec la pompe du bycool qui était HS. Bien sur les deux robinets qui fonctionnaient ne fonctionnaient plus alors. Les locataires m'ont déclaré, sans justificatif, avoir consulté (soi-disant) plusieurs réparateurs. Les locataires ont dégradé la fermeture du WC Casette dont le clapet d'ouverture était bloqué. Une réparation a été nécessaire pour débloquer le clapet. Le locataire ne respectait pas les consignes d'introduction de la cassette WC et il a bloqué le clapet. Le volet papier du lanterneau situé au plafond au-dessus du lit de cabine était troué par une multitude de points effectués avec une pointe, style pointe de compas. Pour leur défense ils ont dit avoir eux-mêmes occupés le lit et qu'ils n'ont pas ouvert le lanterneau. Comment les croire, nous étions en juillet avec une canicule dans toute la France. J'ai pu constater que l'état et le rangement du camping-car étaient totalement désordonné : Deux fauteuils de camping sur 4 qui avaient le dossier sur le sol, au lieu des pieds. Les cales étaient en vrac sur le sol hors de leur sacoche de rangement. La rallonge fils électrique du camping-car était totalement emmêlée. Nous avons dû nous mettre à deux pour le démêler après avoir bataillé 10 mn. Je leur ai dit en direct: " Vous êtes des locataires qui se foutent éperdument de l'état et de l'entretien des biens confiés qui ne leurs appartiennent pas." Locataires à fuir. Le gong central de la porte cabine a subi un choc suffisamment conséquent pour le tordre. Les problèmes rencontrés par les locataires ont bien été causés par eux. Comme le démontrent les réparations des toilettes et de la douche, il s'agit dans les deux cas de mauvaise utilisation du matériel loué confirmés par le réparateur professionnel lui. Celui qui suit mon CC. Ces locataires n'ont aucun respect des biens loués qui ne leur appartiennent pas. J'ai procédé à un remboursement de la journée de retard après déduction des prix des réparations (49€ TTC) et du kilométrage supplémentaire (30,75€). Fautes des locataires : Le locataire a, sans autorisation, remplacé la pompe à eau sanitaire par celle du bycool alors qu'il savait que le bycool était hors service et que sa pompe à eau était hs. Cela est d'autant plus choquant qu'une pompe à eau de remplacement neuve lui avait été signalée avant son départ (au cas où). Cette pompe à eau n'a pas été retrouvée (non facturée). Lors de son premier appel en vidéo watsapps, j'ai pu constater que la pompe à eau était hors de cause car seule la douche dysfonctionnait. Les autres robinets fonctionnaient normalement. Les locataires ont forcé le système de chasse du WC par une mauvaise utilisation.
---
Bernard C.
14/09/2021
Une expérience à renouveler. Tout était parfait pour notre roadtrip en Bretagne
---
Christophe C.
23/07/2019
Nous ne pouvions pas espérer mieux pour notre première expérience en camping-car.
---
See all comments
About the owner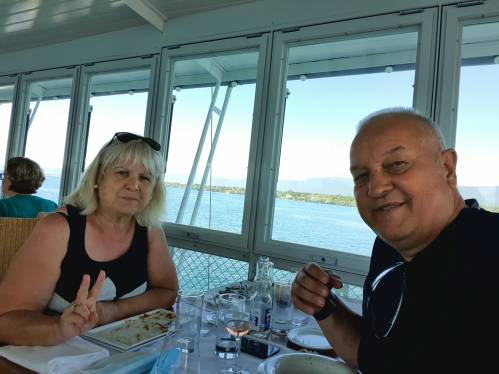 Michel B.
3 comments
Verified phone
Experienced Owner
5 locations effectuées au minimum
Lucky Luke
Responds to messages in less than 5 hours
---
Driver requirements
Be at least 23 years old.
Be in possession of a driver's license for at least 3 years. The license must currently be valid.
Upload scans of your driver's license and proof of ID to your account before the rental period begins.
Notre partenaire Allianz vous assure tout au long de votre voyage (à partir de la date de début de location jusqu'à la date de fin de location), pour les dommages liés à la circulation (franchise applicable).
NEW!
Choose the Comfort or Serenity + options to reduce your deductible.
---
Location