Rental Fiat FONT VENDOME Randger
Urrugne (64)
Fourgon
4 seat(s)
3 berth(s)
Non-smoker
Family vehicle
Ce fourgon est idéal pour un couple avec un enfant en bas âge, pas plus. A condition de prendre son temps, la consommation de G.O est très raisonnable et la proximité de l'Espagne permet l'accès à des prix intéressants. Il est en parfait état, et sera au départ équipé du couchage, serviettes, torchons, bidons supp, tuyau, matériel sécurité, trousse first aid, et produits entretien pour une semaine largement. Basique alimentaire également. Je ne demande qu'un nettoyage ordinaire pour le retour, je me chargerai de le faire à fond. Je suis pas très regardant sur quelques km en plus, le plein d'eau au retour et/ou un éventuel retard, mais en revanche j'accorde de l'attention au soin dans l'utilisation. Vous pourrez laisser votre véhicule en toute sécurité dans ma cour. Si vous venez en train/avion, je suis près des gares/aéroports où je peux venir vous conduite gratuitement. Je connais bien la région si besoin pour votre trajet. Grandes surfaces à proximité si besoin avant départ…
Find out more
---
Equipment
Afficher les 31 équipements +
---
Availability

Please wait...
The rate includes 200 km/day . 0,15 €/km add.
Tarif avec 100 km/jour : - 5 € / jour .
Tarif avec kilomètrage illimité : + 20 € / jour .
Réduction de 5% dès 8 jours de location .
Réduction de 12% dès 15 jours de location .
---
About the owner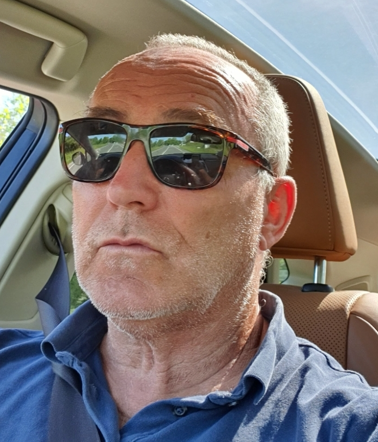 Alain R.
Verified phone
Spoken languages : French
Novice Owner
Une location effectuée au minimum
Caveman
Plus de 25% des états des lieux faits sur l'application
Lucky Luke
Responds to messages in less than 5 hours
---
Driver conditions
Etre âgé d'au moins 23 ans.
Etre titulaire du permis de conduire de la catégorie B depuis au minimum 3 ans. Le permis doit être en état de validité.
Upload scans of your driver's license and ID to your account before the rental begins.
Notre partenaire Allianz vous assure tout au long de votre voyage (à partir de la date de début de location jusqu'à la date de fin de location), pour les dommages liés à la circulation (franchise applicable).
NEW!
Choose the Comfort or Serenity + options to reduce your deductible.
---
Location