Rental Citroen Master l2 h2
Albertville (73)
Class B
3 seat(s)
2 sleeping place(s)
Non-smoker
The Fourgon Citroen Master l2 h2 alias "Sweet home"
Réf. VL32443
Consumption : 10 L / 100 km
---
Bienvenue chez nous! Si vous cherchez à louer un fourgon aménagé pour vos prochaines vacances, notre Renault Master L2 H2 est le choix parfait pour vous. Avec son lit confortable de 140 par 190, vous pouvez choisir de dormir à l'intérieur ou à l'extérieur, car le lit peut coulisser complètement à l'extérieur du van.

En plus du lit confortable, notre fourgon aménagé dispose d'un petit espace cuisine avec un évier et une plaque de cuisson à gaz, vous permettant de préparer de délicieux repas. Il y a également un espace pour manger avec deux sièges et une grande table, ainsi qu'un petit tabouret pour accueillir une troisième personne.

Notre Renault Master L2 H2 est également équipé d'une grande soute à bagages, vous offrant amplement d'espace pour ranger vos affaires. De plus, il est équipé de deux cuves d'eau douce et d'eau usée, chacune de 25 litres, pour vous permettre de vous laver et de faire la vaisselle. Il y a également un système électrique avec des prises USB et des prises 230 V pour recharger vos appareils électroniques et alimenter les lumières du van.

Et ce n'est pas tout - notre location de fourgon aménagé est livrée avec un parking gratuit, ce qui signifie que vous pouvez laisser votre voiture sur notre parking le temps de votre location.

Alors, si vous cherchez à louer un fourgon aménagé confortable et pratique pour vos prochaines vacances, notre Renault Master L2 H2 est la solution idéale pour vous!
This vehicle is available to buy .
Learn more
---
Availability

Please wait...
The rate includes 200 km/day . 0,15 €/km add.
5% discount starting at 8 days of rental .
12% discount starting at 15 days of rental .
---
About the owner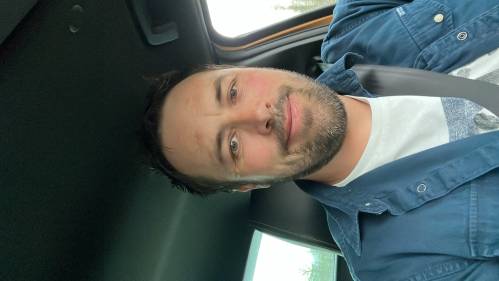 Cédric F.
Verified phone
Languages spoken: French
Professional rental agent
New Owner
Une location effectuée au minimum
Geek
100% of property inspections done on the app
100% d'acceptations
100% of rentals have been accepted
---
Driver requirements
Be at least 23 years old.
Be in possession of a driver's license for at least 3 years. The license must currently be valid.
Upload scans of your driver's license and proof of ID to your account before the rental period begins.
Notre partenaire Allianz vous assure tout au long de votre voyage (à partir de la date de début de location jusqu'à la date de fin de location), pour les dommages liés à la circulation (franchise applicable).
NEW!
Choose the Comfort or Serenity + options to reduce your deductible.
---
Location