Rental Volkswagen VOLKSWAGEN Combi T2 Riviera
Rezé (44)
Campervan
6 seat(s)
4 sleeping place(s)
Non-smoker
The Campervan
Réf. VL31870
Consumption : 11 L / 100 km
---
Bonjour! Je suis Arizona, un Combi Volkswagen de 1978. J'ai vécu longtemps aux Etats-Unis avant d'arriver en France en 2016. Mon toit relevable Riviera vous permettra d'être confortablement installé à mon bord et d'avoir un second couchage 2 personnes "à l'étage" ;)

Vous pourrez découvrir avec moi et à mon rythme, les environs de Nantes, le vignoble, la côte atlantique...de plus pas besoin de beaucoup travailler avec moi, puisque j'ai une boîte de vitesses automatique, je m'occupe de tout!

L'autoroute n'est pas adaptée à mon grand âge (à proscrire) et vous profiterez bien plus en prenant nationales et départementales, une vitesse de croisière de 80-90km/h étant idéale, avec des pauses régulières pour préserver mon moteur.
Les locations seront de principe limitées à la Loire Atlantique et ses départements limitrophes, mais n'hésitez pas à nous demander !
Il est important de ne pas prévoir de gros kilométrages journaliers dans la préparation de votre voyage.
Pensez à sélectionner le forfait 100km par jour pour bénéficier de 10€ de réduction/ jour!

Je suis équipé de: 2 couchages pour 2 personnes (avec alèse, linge de lit non inclus, prévoir oreillers et draps/couette ou sac de couchage), 1 évier + réserve d'eau et de sa pompe électrique, 2 feux gaz, 1 glacière électrique 12V/220V, 1 douche solaire (sur demande en supplément), vaisselles (assiettes, verres, couverts, casseroles....), 1 éclairage plafond, 2 prises 220v et une rallonge pour raccordement au secteur, 1 batterie auxiliaire qui se recharge une fois raccordé au secteur, et aussi en roulant.

Une assurance spéciale (AssurLib) pour la période de location à 19€/jour est comprise dans le prix. Conditions: avoir 25 ans et 3 ans de permis pour pouvoir l'assurer et le louer.
Un chèque de caution de 1300€ est demandé pour la franchise de l'assurance.

@ bientôt!
Learn more
---
Availability

Please wait...
The rate includes 200 km/day . 1,00 €/km add.
Rate with 100 km/day: - €10 / day .
---
About the owner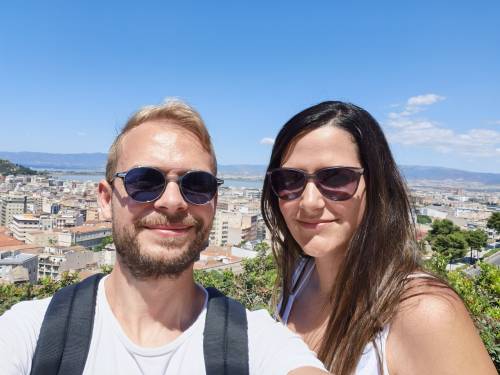 Florian R.
Verified phone
"Dieu du Stade" Owner
Calendar updated every month for the last 6 months
+ than 20% acceptance rate
More than 20% of rentals have been accepted
---
Driver requirements
This vehicle is not covered by Wikicampers insurance. It is the responsibility of the Owner or Renter to take out insurance for the vehicle during the rental period.
Security deposit of €2500 by credit/debit card imprint to be put on file with Wikicampers before the start of the rental period.
---
Location