Rental Volkswagen WESTFALIA Combi T2 Madrid
Malville (44)
Campervan
5 seat(s)
3 sleeping place(s)
Non-smoker
The Combi Volkswagen Combi T2 Madrid
Réf. VL17504
Consumption : 10 L / 100 km
---
Bonjour à vous et merci de vous intéresser à notre petit "Combi",

Ne vous rappel t'il pas la couleur du combi du film "Little Miss Sunshine" ?? !!

Pour les novices, ce Combi est équipé d'un moteur à refroidissement à air qui se trouve à l'arrière du véhicule et Il conviendra de veiller essentiellement au niveau d'huile. Pour cela nous conseillons de faire des pauses (toutes les 2 heures) afin d'éviter toute surchauffe du moteur.
L'autoroute est proscrite pour ce type de véhicule, le secteur géographique que nous autorisons est le sud Bretagne / Loire-Atlantique / nord Vendée UNIQUEMENT
A 80 Km/h, vous serez à une vitesse de croisière IDEALE ! La départementale ou route nationale seront bien plus appropriées, d'autant plus que la position de conduite et les vitres avant offrent un panorama sur le paysage à ne pas louper. Vous êtes en mode "SLOW TRIP". Prenez le temps …

Adaptez votre conduite et distance de freinage, c'est un véhicule qui ne dispose pas du tout des mêmes équipements et comportements que votre véhicule quotidien.
A vous l'aventure et la vie nomade avec un retour dans les années 70…
Votre expérience au commande de ce "Combi Westfalia" en sera unique.

** 100 km inclus /jour **
( Merci de cliquer sur l'option "obtenir un meilleur prix" pour bénéficier du tarif réduit)

Si vous débutez avec le monde du Camper Van, nous pouvons vous proposer nos services pour vous accompagner dans les préparatifs de votre voyage, vous guider pour vos futures escapades et partager avec vous notre expérience et notre passion

N'hésitez pas à nous contacter, en cliquant sur "réserver maintenant" (vous avez 24h pour annuler votre demande sans frais)

Voici le petit détail technique du "Combi T3 Westfalia" :

Caractéristiques :
 Moteur Essence (SP98 UNIQUEMENT)
 1600cm3
 4 cylindres
 Boite manuelle 4 vitesses
 5 places assises carte grise
 2 couchages adultes et 1 Enfant
 Largeur : 1.8 m
 Longueur : 4.5 m
 Hauteur : 2 m

 Radio / CD

Équipements :

Coin cuisine :
 Réfrigérateur (230V Uniquement)
 Pack vaisselle (3 pers)
 Plaque gaz 2 feux
 Evier

 Douche solaire

 2 Réserves : eau propre (20L)
 Batterie auxiliaire
 Table extérieure avec tabourets
 Câbles d'alimentation 230V
 Tuyau d'eau + adaptateurs
 Occultant cabine

 Véhicule Non fumeur

Non fournis à la location :

Linge de maison (serviette de bain, serviette de toilettes, torchons, gants de toilette …)
Éponge
Liquide vaisselle
Papiers toilettes
Condiments / Nourriture
Produits d'hygiène (SDB)
Sacs poubelles
Couchage (oreillers, duvets, draps house, couverture)

En option :

• linge de lit / linge de toilette
• services à votre retour (eau propre, vidange eaux grises, WC)
• ménage intérieur/extérieur
• plein carburant
• navette depuis la gare de Savenay
• navette depuis la gare de Nantes
• navette depuis l'aéroport de Nantes

Nous restons à votre entière disposition pour toutes questions.

"Westfalialement" et à bientôt.
Learn more
---
Availability

Please wait...
The rate includes 200 km/day . 0,50 €/km add.
Rate with 100 km/day: - €5 / day .
3% discount starting at 8 days of rental .
7% discount starting at 15 days of rental .
---
Overall rating
5,0 / 5
5 comments
Adrien R.
09/10/2023
Fantastique expérience! En grande partie grâce à François qui en plus d'être très sympathique, nous a parfaitement expliqué le fonctionnement de son Kombi. Je reccomande très fortement et espère avoir la chance de louer de nouveau cette fantastique machine!
---
Willy B.
22/04/2023
Week-end merveilleux pour l'anniversaire de notre fils. Stéphanie et François sont super sympathique et passionné. Ils prennent du temps pour nous montrer comment fonctionne le véhicule et l avoir en main . superbe expérience a recommencer avec eux .
---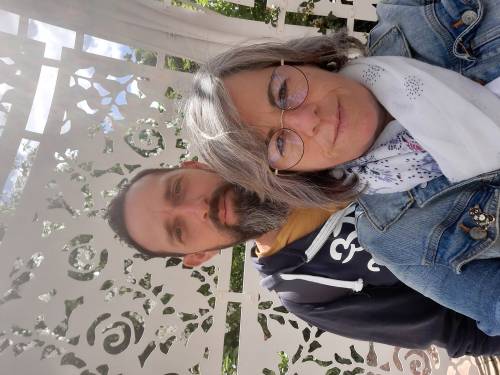 Sandra P.
13/09/2022
Un week-end au top pour mon anniversaire 🎂. Stéphanie et François sont d'une gentillesse plus que espéré. Ils prennent du temps pour nous .Avec Stéphanie et François c'est des discussions entre pationner de beau véhicule. Ce week-end nous a confirmé nôtre envie d'avoir nôtre propre combi .On a adorer une superbe expérience.
---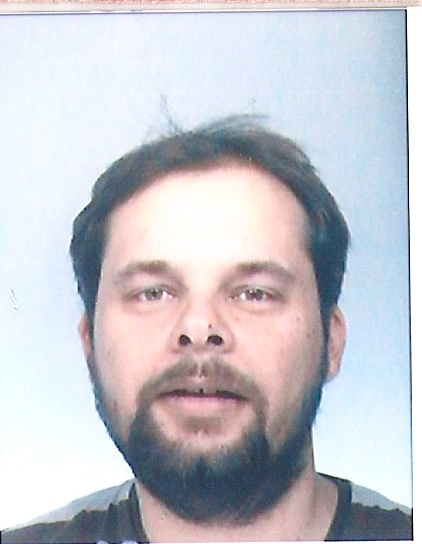 Julien T.
13/04/2022
Week-end mémorable à plus d'un titre. Véhicule très joli, qui se comporte très bien une fois pris en main, équipement d'époque. Un vrai retour dans le passé ! génial. Propriétaire passionné et passionnant.
---
Adeline F.
19/09/2021
Véhicule magnifique, propriétaire top ! Super expérience à refaire sans hésiter !
---
See all comments
About the owner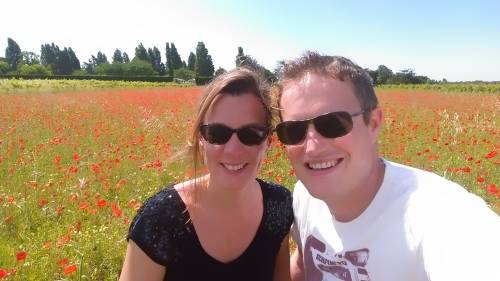 Stéphanie et François C.
18 comments
Verified phone
Languages spoken: French , English
Seasoned Owner
30 locations effectuées au minimum
Cyber
More than 50% of property inspections done on the app
---
Driver requirements
Be at least 23 years old.
Be in possession of a driver's license for at least 3 years. The license must currently be valid.
Upload scans of your driver's license and proof of ID to your account before the rental period begins.
Notre partenaire Allianz vous assure tout au long de votre voyage (à partir de la date de début de location jusqu'à la date de fin de location), pour les dommages liés à la circulation (franchise applicable).
NEW!
Choose the Comfort or Serenity + options to reduce your deductible.
---
Location