Rental Fiat MOBILVETTA DESIGN Ducato 2L8 idtd
Bischwiller (67)
Capucine
6 seat(s)
6 berth(s)
Non-smoker
Consumption : 10 L/100 km
---
camping car rental MOBILVETTA
New airframe and engine batteries

6 beds
- 2 in nasturtium
- 2 on dinette
- 2 bunk beds

Kitchen: gas cooking 3 fires, hood
new fridge

Bathroom: Shower, WC.

The equipment:
- LED TV and DVD player
(automatic satellite dish with geolocation)
- Car radio with USB plug
- Rear view camera
- Electric step
- blackout blinds and large screens are new

Others:
Extension cord, water hose, leveling wedges.

Casseroles and kitchen utensils for 6 persons, 1 table and 6 camping chairs provided.
2 gas bottles will be at your disposal.

To be provided by the tenant:
sheets, blankets, cushions, kitchen towels, bath towels, etc....

Vehicle checked and repaired if necessary with each return of hiring.

The vehicle is provided with a full tank of diesel fuel, a full tank of clean water (except in winter), cleaned inside and washed outside and must be returned in the same condition with the waste water emptied.

1st contact by phone to make an appointment to show you the vehicle before validating the rental request.

Start and end of rental at the motorhome's garage with the possibility of leaving the car in the closed hangar.


Contact us for more information,
See you soon!

Description translated automatically from French.
Find out more
---
Equipment
Afficher les 24 équipements +
---
Availability

Please wait...
The rate includes 200 km/day . 0,30 €/km add.
---
Overall rating
3,9 / 5
12 comments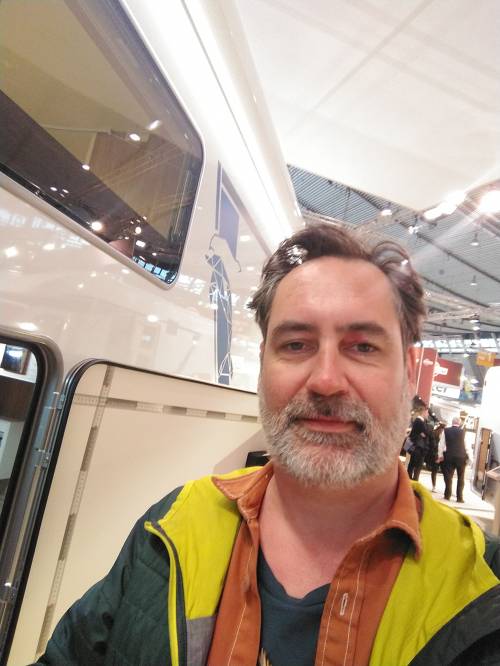 Nicolas M.
24/08/2020
Aucun problème avec le camping car. Malheureusement le vehicule n'était pas très propre, mais célà ce regle facilement ;-)
---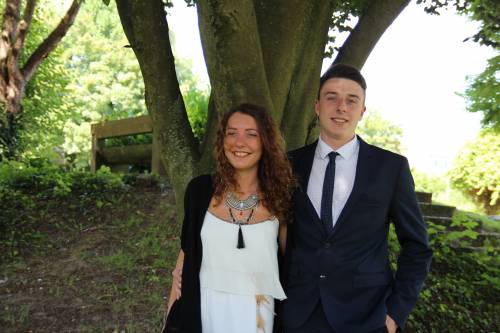 Marion N.
27/08/2018
Avis plus que positif. Nous sommes partis en Hongrie avec des amis, c'était donc notre grande première. Très bon rapport qualité prix. Consommation très correcte. Bien équipé et fonctionnel. André est une personne experimentée qui a bien su nous expliquer sa philosophie et nous mettre en garde contre d'eventuels événements bien embêtants. Il a été très sympathique et s'est rendu disponible tout au long de notre périple. Je le recommande fortement.
---
Bernard B.
06/08/2018
RAS. Conforme à la description.
---
Stephane H.
24/04/2017
nous étions très satisfait du véhicule; le propriétaire a bien expliqué et était très sympa; très bon état du camping-car pour son âge et bien entretenu, tout fonctionne! merci bcp!
---
Philippe S.
30/08/2015
Un peu déçus par les prestations au regard du descriptif : il est indiqué douche mais il n'y a pas d'eau chaude, donc pas d'autonomie, nous avons dû aller en camping, d'où un coût plus important...la télé ne fonctionne pas...il y a une fuite au niveau des eaux usées, mais connue du propriétaire (nous avons été arrêtés par la gendarmerie sur la route). Le coût de location est correct, mais nous avons conseillé au propriétaire de justifier dans le descriptif ce faible coût par la qualité moindre des prestations. Point positif : le propriétaire est très agréable.
---
Christophe R.
03/08/2015
Très mauvaise location, un très grand manque d'entretien(parabole ne fonctionne pas,marche pieds pas toujours,hublots qui ne tienne pas,douche à ne surtout pas utiliser avant un passage à la javel....)véhicule trop vieux pour partir en vacance, juste correcte pour un weekend.
---
MATHIEU L.
31/10/2014
RAS, très bonne motorisation, facile à conduire et conforme à la description. Le propriétaire est une personne de confiance.
---
DANY S.
17/09/2014
Je suis très satisfait du camping car que j ai loué véhicule en bon état général et proprietaire très correct
---
Olivier F.
04/09/2014
Camping car non conforme à l'annonce pas de tv pas de gaz et surtout pas d'eau chaude! Beaucoup de choses à revoir! Location trop élevée pour la prestation.
---
Eric K.
10/08/2014
ras
---
JEAN M.
23/07/2014
personne de confiance sérieuse et disponible et bon contact avec un camping car en très bonne état . bonne motorisation et maniabilité pas d appréhension a avoir dans les montées et pour dépasser voiture ou camion bonne disposition de l habitacle , a recommander vivement pour passer un séjour en toute tranquillité !
---
Raphael M.
24/06/2014
personne de confiance , avec un camping car en très bonne état, tout fonctionne parfaitement, motorisation parfaite, consommation normal, en un mot, un véhicule que l'on peut loué sans ce posé de question ou d'avoir peur....
---
See all comments
About the owner
Andre G.
12 comments
Verified phone
Spoken languages : French
Owner Habituated
30 locations effectuées au minimum
Expressive
20 avis laissés au minimum
---
Driver conditions
Etre âgé d'au moins 23 ans.
Etre titulaire du permis de conduire de la catégorie B depuis au minimum 3 ans. Le permis doit être en état de validité.
Upload scans of your driver's license and ID to your account before the rental begins.
Notre partenaire Allianz vous assure tout au long de votre voyage (à partir de la date de début de location jusqu'à la date de fin de location), pour les dommages liés à la circulation (franchise applicable).
NEW!
Choose the Comfort or Serenity + options to reduce your deductible.
---
Location